Currently viewing the tag: "ESG"
What we have here is a failure to communicate, proclaimed the Captain to justify beating Cool Hand Luke (1967). The Captain of Road Prison 36 also advised Luke that he's wearing chains for his own good.
"Wish you'd stop being so good to me, Cap'n," the coy prisoner (Paul Newman) replied.
A kinder, gentler business […]
Continue Reading

→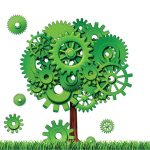 From buzzword to mainstream, global ESG (environmental, social, governance) assets could reach $53 trillion by 2025, according to Bloomberg Intelligence. The U.S. is expected to dominate the category by 2022. Still, the ESG space has yet to standardize green metrics—measurements, governance or results. That hasn't stopped a significant swath of investors seeking to […]
Continue Reading

→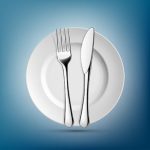 Greystar Property Management recently received the Utility Management Advisory Sustainability and Innovation award. Sustainability comes in all shapes and sizes.
The company collected thousands of pounds of food for the hungry, showing that humanitarian efforts are as much a part of sustainability as upgrading lighting and toilets. Helping others in such a meaningful […]
Continue Reading

→