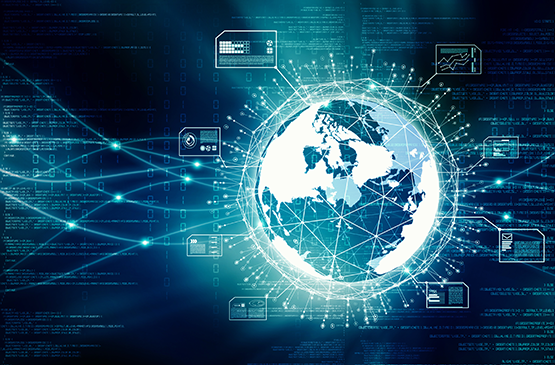 As 2022 gathers momentum, five important trends have emerged that are changing how we are executing, improving and finding value in utility management for rental housing.
Owners, operators and investors across the country are watching the increasingly complex utility market and shifting industry factors to identify new opportunities and update their strategies for improving NOI, meeting sustainability goals and creating lasting value.
Flexibility is a superpower now: Rental housing is responding to ongoing changes in the landscape of a strengthening economy, hybrid work environments and evolving renter demands – and facing challenges in operator cost control, energy resource gaps, climate-positive pressures and investor expectations.
We focus here on the trends that will drive the innovations, tools and processes we rely on and the impact that policy, partnerships and compliance may have on multifamily utility management operations and portfolio performance. While many of these trends began before 2020, in 2022 they are becoming widely adopted and employed.
Let's explore the 5 trends that will help you identify the opportunities for managing expense, risk, and recovery – and gain the competitive edge to deliver peak property performance, more sustainable operations and more robust portfolio value.
The first trend we will examine is automation. This has been an evolving trend since the days of the industrial revolution and Henry Ford's production line. But 2020 changed its purpose. For years, automation was a backend tool we could lean on to save time and increase revenue. Then when many of us were forced to leave our workplaces overnight, automation became a front-end tool we needed to do our jobs and support customers remotely.
An example specifically related to utility management illustrates how automation can aid our ability to work remotely, if needed, or simply make a process more efficient. When 2020 began, some property management companies had already automated payment of their utility bills.
They still controlled when the bills were paid, but they could manage approvals and schedule payments with a click on a computer screen or even a mobile device. For those not yet equipped with utility payment automation, the bills stacked up in mailboxes and on desks, waiting for signatures and someone to post and mail them — putting utility payments at risk for late fees and other penalties.
More than two years later, smart portfolio managers have uncovered all kinds of ways to automate routine and administrative tasks, which not only creates efficiency but also safeguards business processes by allowing management to oversee and initiate many tasks remotely.
Another trend changing utility management is the broadening adoption and capabilities of smart technology. Like automation, this trend has been around awhile, but its utilization exploded after 2020. Connected tools like smart thermostats to manage energy consumption, smart locks to allow maintenance to enter empty apartments, and leak detection devices to alert off-site management to onsite issues became widely available in new and even existing developments to support remote access, control and management for increasingly stretched property operations and tech-savvy renters. This trend was fueled by the rapid adoption of mobile technology, Wi-Fi accessibility and economies of scale in smart tech production.
Another evolving trend in rental real estate is data collection and benchmarking. In the past few years, the purpose of data collection and benchmarking has changed dramatically. This was once an area reserved for data "geeks" searching for energy usage anomalies and compliance teams needing numbers to fulfill mandatory benchmarking requirements. Now, data and benchmarking has become a driving force across property operations and asset optimization as management has realized that the real-time monitoring, measurement and reporting available makes this the holy grail of portfolio performance improvement.
Which leads right into the next trend: Environmental, Social and Governance (ESG). These are company policies reflecting socially conscious and climate-positive standards for a company's operations. Investors are now looking to these standards to screen potential investments for risk and reward. Environmental criteria consider how a company performs as a responsible steward of the natural ecosystem. Social criteria examine how it manages relationships with employees, vendors, customers, and communities. Governance covers a company's leadership practices, pay structures, audits, policies, and shareholder rights.
For the purposes of this article, we will focus on the "E" of ESG, specifically the smart usage of energy and its byproducts. Given that management and investors are now tracking properties' usage and disposal of energy byproducts, ESG could not have emerged as a trend without the strong momentum of the data and benchmarking trend. In other words, data powers ESG.
It is difficult to gain and maintain expertise in all of these trends while performing daily job tasks. That's why our final trend emerged — collaboration. While business was once a discipline of competition and gains were guarded with secrecy, the events of the last few years forced us to reach out to our coworkers, vendors and even colleagues working at other companies for help.
The winners of the last few years have been the organizations willing to learn best practices and share their own successes and failures. That's really what ESG is encouraging, sharing what's working (and what isn't) for the benefit of all.
While it's good to see ESG reports, what may be more important is how we execute on the projects that produce the results. Here we can look to industry trade shows to learn the latest information, but what do you do between trade shows? Industry peer groups like the Utility Management Advisory (UMA) can fill the void. The UMA members post blogs on timely topics to the website, host quarterly town halls to share ideas, and speak frequently at industry training events and conferences. More importantly members call on each other to share feedback on their utility management challenges via UMAdvisory.org.
And another often-overlooked area of collaboration is your vendors. Vendors have deep knowledge on specific disciplines and are often incentivized to make sure you're successful. At minimum, they want to keep you as a customer. Lean on them to help you optimize performance.
Being aware of these five trends will empower you to stay ahead of the curve with renters, get that winning edge in the market, and optimize your performance for specific results. Once thing is certain, the pace of change is picking up, and those that embrace change will reap the benefits.
If you enjoyed this article, please consider sharing it!