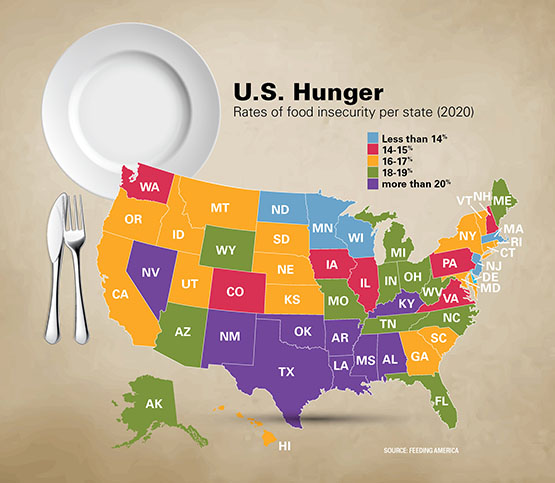 Greystar Property Management recently received the Utility Management Advisory Sustainability and Innovation award. Sustainability comes in all shapes and sizes.
The company collected thousands of pounds of food for the hungry, showing that humanitarian efforts are as much a part of sustainability as upgrading lighting and toilets. Helping others in such a meaningful way adds an extra layer of personal satisfaction as well.
Food donated by residents reduces stored items that may have been discarded or left to expire. As residents move out, giving pantry items to the needy means they help others, it's one less thing to move, and it refreshes their canned goods supply—and expiration dates—as they move to their new place.
Food is the single-largest component in dumps and accounts for 22 percent of solid waste. Each year, a third of all available food in the U.S. goes uneaten through loss or waste, according to the USDA.
Greystar learned about the Move for Hunger program at a multifamily industry event and began a pilot program in 2019 at hundreds of its properties. The program took flight last year and by the third quarter of 2020, Greystar had collected and donated 13,579 pounds of food, equating to 11,316 meals for those in need.
Today, more than 570 properties participate in Move for Hunger. To date, Greystar has collected 26,000 pounds of food.
The program also helps residents who are preparing to move to a new apartment and may not want to move their full pantry, or just want to rotate their stock in order to keep inventory fresh.
Promoting ESG balance
Non-profit Move for Hunger gathers nonperishable food items from residents during move outs and throughout the year. Collected pantry items are then delivered to a local food bank where the food is weighed and reported back to participating properties.
Communities can easily onboard: Move for Hunger provides collection and delivery materials, as well as marking collateral for easy distribution to residents.
In February at its annual Energy Summit, The Utility Management Advisory honored Greystar for excellence in energy, water and/or trash management, and for demonstrating measurable enhancements in their sustainability practices.
"It was a great opportunity to impact our ESG program on multiple levels," said Lexi Goldberg, director, Global Sustainability at Greystar.
"It touches on the social side of giving back to the community, while engaging the property and resident. It touches on the environmental side by reducing waste at local landfills."
The program promotes balance within Greystar's ESG program by reducing the industry's environmental footprint, but also prioritizes community engagement, Goldberg said.
Move for Hunger is testimony that sustainability is much broader, and opportunities exist beyond traditional thinking. As multifamily continues to employ proven utility management practices and conservation staples like energy-efficient lighting and plumbing fixtures, sustainability leaders are mindful about finding new ways to encourage residents to conserve.
Giving food is a good way, Goldberg says. Residents can see the impact in terms of pounds of food that might normally go to waste during a move-out. In addition, Move for Hunger makes it easy to measure ESG effectiveness, which is sometimes difficult to communicate to investors and the community.
"At a high level, sustainability is constantly in transition with what it represents and means," Goldberg said. "We are now thinking about health and well-being. This is a program that really rounds out the full value of sustainability. It brings in the social side so it's more than reducing our impact. It's also contributes directly to the community."
Moving to make an impact
Move for Hunger has inspired Goldberg and Greystar leaders to think about other ways the company can make a sustainable contribution and encourage collaboration not just at the corporate level, but also at the property level. Goldberg, who believes we've only scratched the surface of sustainability and energy conservation, says collaboration on all levels will help move the needle.
Sustainability doesn't have to start with a big capital project to make a difference. After all, the whole is greater than the sum of its parts.
"We don't need all the answers to make a positive impact," she said.
"This program puts into perspective what can happen when you take a single resident donation. It may seem small, but helping someone who's struggling to make ends meet… well, that's real impact."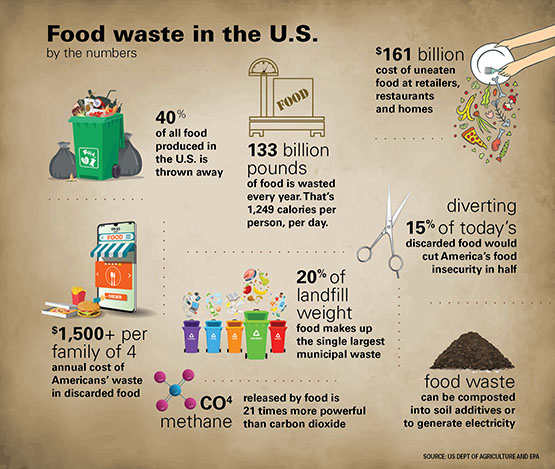 If you enjoyed this article, please consider sharing it!