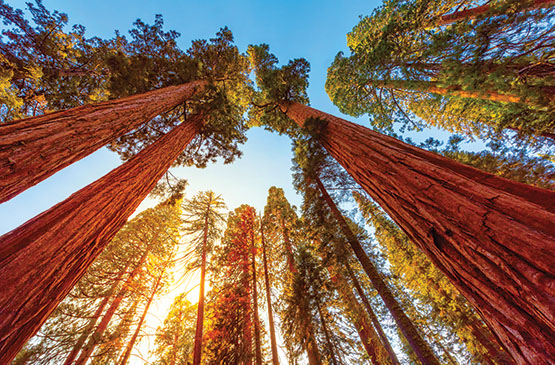 When I think of resiliency, I think of the Giant Sequoia trees in California. Not the California Redwoods, which grow on the coast of the State.
The Giant Sequoias only exist in a narrow 260-mile stretch of the state. It is the only place in the world that these prehistoric trees grow.
A Giant Sequoia's bark is fire-resistant and pest-impervious. These ancient giants live up to 3,000 years, growing throughout their entire life. For Sequoias to reproduce it takes a forest fire to open their pinecones. Now that's true resilience. Growth no matter the adversity. And to make the relentless Sequoia's story even greater, adversity is actually a catalyst for birth and change.
As we move into 2021, let's consider our resiliency as an industry. Do we wither in the face of adversity, or continue to grow and redefine success?
This issue of JOUM is an exploration of ideas and new technologies that help our businesses grow, even thrive, no matter the climate. It may, once again, be time to look to technology for greater yield. Consider tech advancements and look differently on how we run our communities.
We have been compelled to look at our common areas differently, how and when we power our communities, and how we utilize technology for predictive maintenance, choosing systems that allow our teams to communicate and understand our assets in ways not seen before.
The fire of 2020 has ignited us. We thrive in adversity and are changing our practices for the better. Not only will we not crumble in this fire, we will continue to grow.
---
Mary Nitschke, Publisher, Journal
If you enjoyed this article, please consider sharing it!