Next normal: Remote and virtual energy-efficiency assessments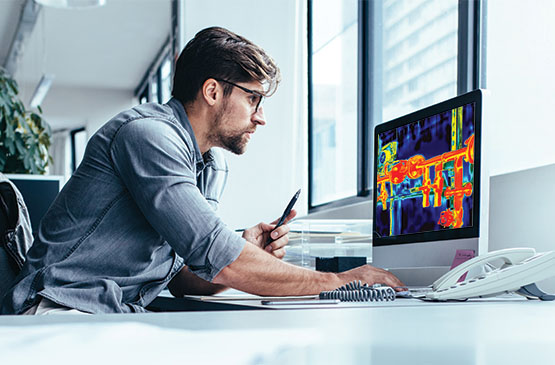 Virtual apartment tours exploded almost overnight last year after COVID-19 lockdowns temporarily eliminated in-person property visits. Even as restrictions have eased, such tours are a popular way to engage prospects surfing the internet looking for a place to live.
The use of virtual reality in multifamily is not limited to a prospect's cyber walk-through of an apartment. Technology has improved operational efficiency throughout the normal course of property operations to measure building efficiencies, as well as an alternative for onsite inspections and audits.
In fact, remote or virtual energy-efficiency assessments are becoming the new normal.
Virtual audits can help multifamily energy efficiency professionals stay on top of their properties without incurring lengthy travel and scheduling. Onsite staff can conduct their own audits via mobile devices, and combined with real-time utility and energy performance data, arrive at an assessment much faster.
Virtual assessments open new doors
Remote audits have been around for years but gained considerable traction with the pandemic's onset. Auditors and inspectors suddenly could not routinely make many of their traditional property visits when the travel industry hit the brakes.
Shortly into lockdowns, the Building Performance Association (BPA) issued a statement on the benefits of virtual audits, though they were quick to add that humans are needed for more tricky things like combustion safety tests and structural, system and health related assessments.
BPA emphasized that virtual audits could cover many of the basics, like identifying appliances needing replacement and remotely relaying energy and utility efficiency information, all while saving valuable time. Translate that to multifamily, and properties that wait days for an auditor or inspector to arrive can do their own virtual inspections and submit a report.
Data science is opening new doors in the energy efficiency arena, says the Association of Energy Service Professionals.
Through virtual assessments on smartphones and tablets, utility technicians can walk customers through steps to determine efficiencies or deficiencies of the appliances and equipment in the customer's apartment.
With virtual tools, customers can navigate through thermostat installations or reconfigurations, assess appliance conditions, even identify air leaks, says author and energy assessment expert Seth Little in an article posted by Electric Energy Online.
"As in many virtual and digital applications, privacy control measures and settings allow customers to pause the video call, use a mute function, control certain permissions and perform other safety and privacy functions," Little writes.
Also, utility companies can potentially increase the number of daily customer assessments, maybe even double them.
Little says data from early virtual pilot initiatives is driving virtual innovation deeper into on-demand energy advising, EV site assessment, electrification readiness panel inspections and other assessments.
He adds that regulatory plans and policies may soon follow to encourage wider adoption.
"These virtual program approaches are already being implemented in commercial, single-family and multifamily residences and will very quickly become the new virtual norm given both the intuitive and user-friendly nature of the virtual engagements," he wrote.
Faster designations
Possible uses for virtual technology in multifamily abound.
Maintenance technicians already armed with mobile technology and strong WiFi signal can walk properties and troubleshoot during normal operation while assessing utilities, appliances, fixtures and other components.
Also, virtual technology ultimately sets the table for remotely achieving desirable energy efficiency designations. Exterior, interior, building envelope and mechanical system evaluations that are typically handled in person are poised for virtual augmentation. Drone technology can provide the necessary visuals in many cases.
The potential, says one multifamily energy efficiency colleague, is that apartment portfolios could achieve designations for more of its properties just in the time saved by reducing in-person inspections.
EPA has historically required a site visit for ENERGY STAR verifications, allowing a licensed professional to designate someone to act on their behalf. A licensed professional who can't make an in-person verification of an application can authorize a proxy like a building engineer to conduct the visit.
The pandemic forced the agency to get creative with that provision when distancing halted in-person inspector visits. EPA now allows site staff supplied with measurement equipment and a smartphone to do a virtual walk-through with a licensed professional.
It's as close to a virtual option as EPA gets but hints at the larger picture of where technology can take us, positioning utility management and energy efficiency to rise to greater heights.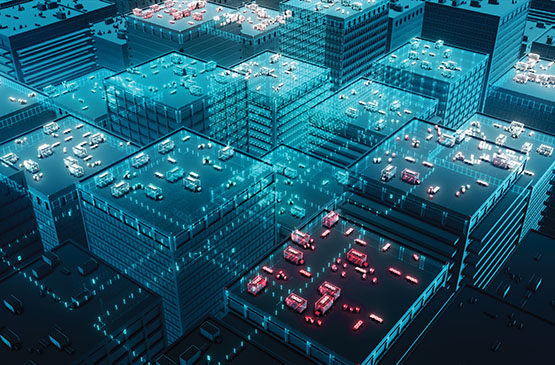 ---
Author Tim Blackwell
If you enjoyed this article, please consider sharing it!