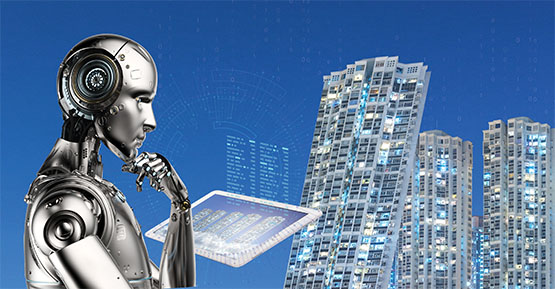 Full disclosure. When I think about "I, Robot," my mind goes to the Will Smith action movie from the early 2000s where robots take over the world. It's scary stuff that makes you want to climb into a bunker with an abacus.
Yet, the actual source material, Isaac Asimov's collection of short stories, is an exploration of humans and robotics and finding an ethical balance. This issue, which we've themed, ROI Robot, is our exploration of Asimov's notions as they so perfectly tie to our industry.
We seek to make things better with new tools while always remembering the end goal: provide housing, a most basic human need. We do this by maximizing the efficiency of on-site teams and creating channels so that our residents can interact with us through technology.
This issue is an exploration of the new, emerging and next chapter of managing expense drivers and engaging our residents.
Herein we explore new technology providers and how they materially affect our NOI. How the SimpleBills platform captures expenses and relates to residents is revolutionary—changing our P&L by taking a huge liability off our financials.
UMA President Lori Hanson's examination of new approaches to amenity spaces and touring forms the future of residents' interactions with communities and directly impacts how communities will manage utility expense.
Consider this. If we leverage VR for tours, how will that impact our need to condition empty space? Peter Chan's article on data exploration debunks the suggestion that sustainability is not part of improving NOI. Haven't we all been asked at some point if our new normal eliminates sustainability?
Our IoT in multifamily article discusses how intelligent buildings can improve NOI as much as 15 percent. Such high-tech game changers create sustainability and a significant shift in how we think about energy consumption in our communities. If we marry all the ideas and technologies explored in this issue, I propose we will see the communities of the future. One not devoid of human contact, but one balancing technology and the human experience.
There is a profound shift in not only how we manage our communities and expense categories, but also in how we relate to our residents and stakeholders.
Today we are seriously exploring different ways of doing things. The phrase "Don't rock the boat," has been thrown out of the boat as we explore change and technology with increased appetite. It is with tremendous pride that we at the Journal of Utility Management present to you, ROI Robot.
---
Mary Nitschke, Publisher
If you enjoyed this article, please consider sharing it!