Sustainability and our universe of utility management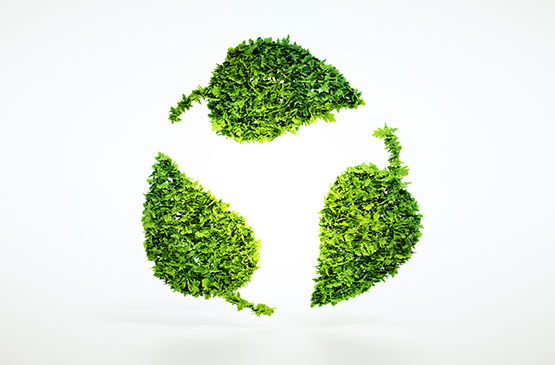 It is indeed an unprecedented time that we find ourselves in as uncertainty, anxiety and confusion seem to be everywhere.
As society adjusts, the Earth appears to be temporarily healing itself as reduced pollution and fewer carbon emissions result from new restrictions and limitations on global travel. Fish are visible in the Venice canals and airborne pollution has significantly dropped. In India, the Himalayas are visible on the horizon for the first time in decades.
As a society, we appreciate our everyday frontline heroes and their sacrifices more than ever as we realize just how essential their work is to our existence. And, we are starting to understand a new meaning for the word, "essential."
This clarity of focus also applies to sustainability. Before COVID-19, sustainability was viewed as a mix of philanthropy, employee engagement, energy efficiency, water conservation, waste stream management, and investor relations. This focus has helped us realize as a society that sustainability is about delivering value and resiliency. It is not helpful; it is essential.
Sustainability and utility management offer strategies to preserve the bottom line and possibly improve it when faced with uncertainty around revenue collection. There is little debate that solutions such as lighting retrofits, demand energy management, smart energy procurement, on-site energy production, and energy management can reduce operational expenses. These investments avoid waste, optimize energy and lead directly to reduced costs. Such gained efficiencies can be the difference between making it or not.
The impact of the pandemic has likewise highlighted the importance of a sustainability strategy that centers around resiliency.
Sustainability accounts for a full lifecycle—from design to disposal, including the ability to adapt to changing conditions and maintain functionality. At Greystar, resiliency is viewed as the ability of people, buildings and organizations to function and recover when faced with trauma.
Sustainability relies on the assessment of risk and the preparation to respond to shocks and stressors of potential impacts.
It is important to keep the lights on, to ensure the safety of our communities, and to ultimately develop proactive designs and operational practices. While these processes and procedures focus primarily on our resident's health and well-being, the economic case is also significant.
The economic impact of the current pandemic will have a cost. In comparison, the annual financial loss from incidents like adverse weather events averages $152.2 billion in the United States or—18 percent of the 2019 economic growth of the U.S. economy.
Especially today, we may have a new understanding of how critical it is to manage environmental impacts. Sustainability has shown itself to be an essential strategy for businesses to weather the storm with an established long-view that minimizes waste and prepares for the unexpected.
It will take the combined efforts of all of us to position our assets to withstand the shocks and stressors of the future.
Fortunately, we are in this together. History has proven we can accomplish incredible tasks when we work together as a society. From flattening the curve to reimagining leasing, we can achieve our mission with purpose-driven action to best prepare ourselves for what might come next.
---
Chris Laughman, Industry expert and Journal Guest Editor
If you enjoyed this article, please consider sharing it!