Stars aligning for solar in multifamily housing
Reducing expenses through solar and other renewable energy sources is growing among affordable and conventional multifamily housing operators.
Solar energy and other renewables now make up nearly 20 percent of net domestic electrical generation in the U.S., according to Renewable Energy World. Favorable policies, programs, green contracts and incentives are affording apartment operators greater opportunities to save on electricity and improve their carbon footprint.
In recent years, leading multifamily housing owners have embraced solar technologies and policies to help minimize—or eliminate—electric bills for both common areas and individual apartment units. One available tool growing in popularity is community solar, a solar energy purchasing program which can be ideal for renters.
"The major trend we are seeing is the evolution of community solar, enabling renters to participate directly in the benefits of solar electricity," says Darien Crimmin, vice president of energy and sustainability for WinnCompanies. "Solar continues to prove that it can save money and reduce electric bills for businesses, communities and even individual renters."
Community solar programs are designed to bring the benefits of renewable energy to residents and communities that may not have the available space or appetite to install solar on their property. Subscribers buy an allocation of the solar output from an off-site shared solar facility managed by a utility or third party, and in return receive a credit on their electricity bill for their piece of the production.
Depending on state-specific regulations and how the program is funded, community solar promises relief to apartment residents on their energy bills.
Saving with solar
WinnCompanies, the nation's fifth-largest multifamily property manager and a provider of affordable and privatized military housing, has been a pacesetter in integrating solar energy into its utility mix.
Since 2007, it has developed over 3 megawatts of solar on rooftops and delivered 10 megawatts of off-site solar to its multifamily affordable communities—all to the tune of $250,000 in savings a year. Leveraging solar has helped stabilize property utility expenses while reducing dependence on fossil fuels and achieving clean-energy policies.
Two years ago, Atlantic Terrace, an affordable housing property in Washington, D.C., owned and operated by WinnCompanies, debuted as one of the first and largest community solar projects in the District to harness the sun's energy specifically for apartment residents. The District's Department of Energy and Environment awarded Winn $1.3 million to install 651 kilowatts (DC) of photovoltaic panels atop the roofs of the community's six buildings.
Meters record energy generated by panels, which is fed into the District's utility grid, while qualifying residents subscribe to receive $40-$50 in monthly savings on their utility bills.  The District's program, known as Solar for All, is one of many community solar programs across the country designed to prioritize benefits for low- and moderate-income residents.
On the other side of the country, Boston-based WinnCompanies is helping clients in California lower residents' electric bills through similar solar installations.
"California has committed $1 billion over the next decade to encourage solar that benefits low- and moderate-income residents, creating by far the most comprehensive and aggressive program in the country," Crimmin says, referring to the state's Solar on Multifamily Affordable Housing (SOMAH) program.
In addition to resident benefits, WinnCompanies has partnered with leading solar and energy storage service providers in the U.S. to offer clients direct financial incentives for installing solar.
Including residents in the equation
The future is bright for solar technology as policies and funding begin to galvanize sustainability and clean energy priorities for multifamily housing's future.
Renewable power purchase agreements enable a property and potentially its residents to reap the benefits of solar with minimal investment.
The cost for photovoltaic cells, structures that convert light energy into electricity, have become drastically reduced. Panels are smaller and more efficient, and the typical payback period for a complete solar energy system is 3-6 years, according to the Solar Energy Industries Association, depending on available federal and state incentives.
It all adds up to the potential for greater savings for residents, as well as operators.
"We're seeing an evolution in policy encouraging renters to be able to participate meaningfully within community solar projects and specifically encouraging or requiring low- and moderate-income individuals to participate," Crimmin said. "Across the country, we are including residents into the equation when evaluating the potential for solar."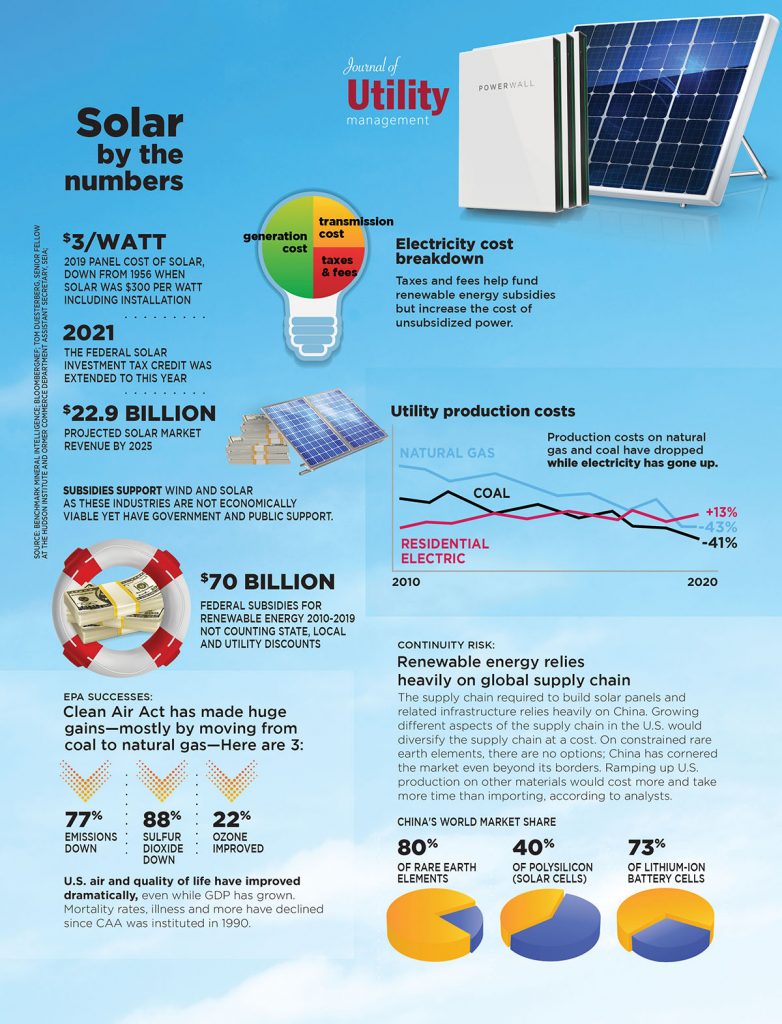 ---
Author: Tim Blackwell
If you enjoyed this article, please consider sharing it!