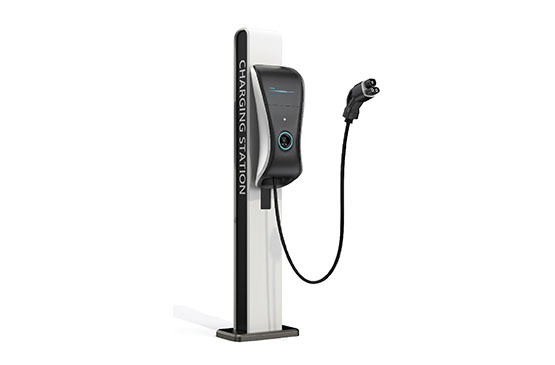 As the world gets greener and apartment residents desire to leave a smaller carbon footprint, providing electric vehicle charging stations at communities is gaining traction. Multifamily energy and sustainability roundtables inevitably are turning to accommodating renters who own or plan to buy battery-operated cars and trucks.
And it's not just all talk. The dash to install charging stations at apartments is moving east from its origins in California and Washington to Texas, Missouri, Massa-chusetts and Georgia. The movement is being fueled by an increasing number of energy-conscious drivers and by legislation ultimately aimed at shrinking or eliminating future use of gasoline-combustion engines.
While EVs may be a fraction of all vehicles when rubber hits the road, they are leaving a noticeable impression. More than 1.4 million plug-in electric cars have been sold since the U.S. market took off in 2010. Research shows that, at current growth rates, there could be more than 30 million on the road by 2030.
Analysts at Morgan Stanley projected in December that the electric vehicle market will grow 50 percent or more in 2021, according to MarketWatch. That could edge higher with recent bans of new sales of gasoline-powered cars by 2035. California and Massachusetts have enacted legislation requiring all new vehicles sales to be electric by that time. New Jersey intends to follow.
To handle future growth, the U.S. Department of Energy (DOE) has invested in building a nationwide charging infrastructure so energy-minded motorists have more options. Charging stations are becoming common along highways, in shopping malls, neighborhoods and other locations—and at home.
The trend is prompting apartment operators to invest in technology to accommodate residents now and in the future. At a multifamily energy conference last year, sustainability professionals said the industry needs to start focusing on the demographic sooner rather than later.
Most recently, a Fairfield Residential Affordable property in Fremont, Calif., opened with five dedicated charging spots, and more are planned at a nearby market rate property in early summer. Elsewhere, Tacara Steiner Ranch Apartments, a new luxury community in Northwest Austin managed by TLC Properties, installed 13 dedicated charging stations in addition to a public charging station near its community center. Other communities are doing the same.
A good marketing opportunity
Gail Corder, ancillary services manager at Fairfield Residential, says charging stations present a good marketing opportunity for multifamily properties to increase and retain residents. Home is where the charge is.
Home charging reduces "range anxiety," a driver's constant need to look for plug-ins that are in much shorter supply than gas stations. Installing chargers at apartments can appeal to drivers who otherwise might choose to live in a single-family home or who are less likely to downsize to an apartment without charger access.
A 2017 Federal Highway Administration survey showed that homeowners are three times more likely to own an electric vehicle. Also, more than 80 percent of EV drivers charge their cars at home, says Chargepoint, which specializes in multifamily charging stations.
Installing them at apartments is making more and more sense, Corder says.
"Electric car drivers have a different mindset," she said. "They don't go until they have a quarter of a tank left. They are always topping off. They don't know when they're going to get their next charge. You need to change the way you think about these drivers."
Planning EV charger installs
There is much to consider when installing stations at apartments, Corder says. For one, state and local laws are ever-changing and must be reviewed, and a development's electrical capacity should meet specifications of chargers on the market today. Retrofitting older properties may require a couple more steps, such as additional breakers to bring capacity up to par.
Types of charging stations—dedicated and multi-use—and how they are used should be considered. The last thing an apartment community wants to do is turn an amenity into angst among residents over charging their cars.
In Fremont, Fairfield Residential chose to install dedicated stations at its properties, as opposed to multi-use chargers that can aggravate residents when "charger hogs" don't move their cars once charged. Dedicated stations afford drivers convenience and exclusivity by using a key or code for a flat fee.
Also, whether to hook up chargers to dedicated meters is a consideration. Doing so allows the property to charge the resident for electricity usage rather than absorb the energy cost. But, installing dozens of meters gets costly and crowds electrical closets.
The alternative is to run stations off a single meter and charge a flat fee.
Fairfield Residential installed five dedicated chargers at its Affordable property, Geo Apartments, and 41 stalls are going in at Embark, a Class A development. Chargers will operate off the property's main meter and residents will pay a flat fee.
"We do have a flat fee and understand we might lose a little bit (on electricity), but we're not seeing it as a major revenue source," Corder says. "We're trying to break even and give residents what they want."
Upcoming Fairfield Residential projects will be built with the ability to provide convenient charging access to residents today and tomorrow. It's better to invest in the infrastructure now than to have to retrofit in the future, Corder says. EV vehicles appear to be here to stay.
"Who knows what's going to happen in the future. We're already ready on those deals so that if they need to have charging stations hooked up quickly, we have space to put them in."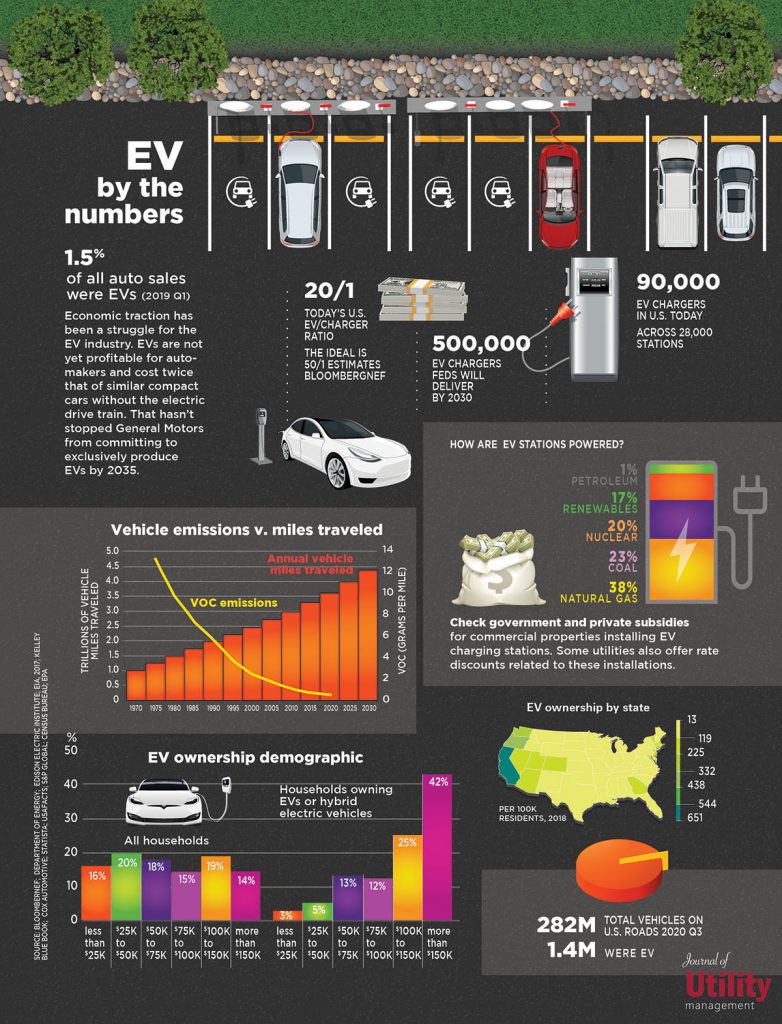 ---
Author: Tim Blackwell
If you enjoyed this article, please consider sharing it!