Posts by: Mary Nitschke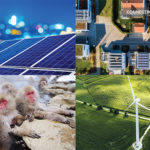 A friend of mine and I were chatting about on-site energy generation and what to do when the seasons change. Specifically, solar pool heating.
"I turn my system off in the winter," he said. As we are in California and our climate is very mild, I was surprised.
"Why? What kind of system do […]
Continue Reading

→