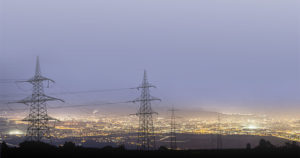 When I started in ancillary services more than a decade ago, the discussion regarding utility management focused primarily on Ratio Utility Billing System (RUBS). While RUBS is still a significant part of utility management (people do conserve and recycle when they have skin in the game), there has been a shift—managing utilities now encompass conservation. Sustainable has gone from "green washing" to more of a smart business practice that   positively impacts Net Operating Income (NOI). We use a smaller amount of resources to achieve the same result (this is sexy as hell but it's not easy). How do we learn more? We struggle to stay abreast of changing technology and best practices in our world of utility management. At its core, the Journal of Utility Management exists to be a resource to help us with that challenge.
That is why I believe that you are reading this Journal. If you were not interested in controlling the uncontrollable… utility expenses, for example, you would find something else to read. If you did not want to be better at your job, you would not be interested in the contents of the Journal of Utility Management. I believe you see what I see—that the industry is shifting and utility management is a significant part of improving the NOI of our assets. The theme of this issue is "back to basics." You might think that you are above basics at this point. Maybe. Or perhaps what was considered the basics have changed. We are going to dive into the new normal.
It is with great pleasure that I present this issue to you, but with this warning: if you read it, you may just become better prepared for your job and be poised to improve NOI. Welcome to the new "basics." We will cover some blocking and tackling with Tim Haddon's "Affordability and Benchmarking" article, learn how to qualify for green financing, and discuss the practice of conducting a blower door test in an occupied building versus new construction. There is a lot of ground to cover in about 12 pages, so let's get started.
If you enjoyed this article, please consider sharing it!