What Will a Green Label on Your Resume Do for Your Career?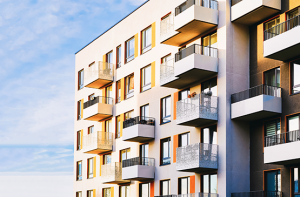 While many people know that buildings and companies can earn sustainability certifications, did you know that people can become green-stamped, as well?
According to the "2020 GreenBiz State of the Profession Report," the most commonly held credentials for sustainability professionals are GRI or Global Reporting Initiative (53%), LEED (45%), universitybased programs (18%), and SASB or Sustainability Accounting Standards Board (17%). That said, in September 2020, five of the leading reporting groups (including GRI and SASB) issued a statement of intent to work together to create a comprehensive global corporate reporting system, which some hope will streamline the certifications options in the future.
Of these popular credentials, let's start with LEED as it is the only one specifically focused on real estate and buildings. According to the U.S. Green Building Council, LEED (Leadership in Energy and Environmental Design) is the most widely used green building rating system in the world. As the name suggests, LEED initially focused on the energy and environmental aspects of built spaces, but it has since expanded to include components such as water, waste and occupant health.
Buildings and other aspects of the built environment can earn LEED "certification," while people who work in this area can earn LEED "credentials."
LEED offers a general Green Associate credential, as well as five specialties in their Accredited Professional (AP) designation.
The LEED Green Associate exam measures general knowledge of green building practices and how to support others working on LEED projects.
The LEED AP exams also measure knowledge about green building but probe deeper to test knowledge of a specific LEED rating system and details of the building certification process.
Specializations include Operations + Maintenance (for existing buildings), Building Design + Construction (for new buildings), and three others more applicable to buildings outside of multifamily.
Building-focused beyond LEED
Other building-focused credentials for individuals include Certified Energy Manager and three others from Association of Energy Engineers, two from Green Globes, and one each from Living Future Institute and WELL Building Institute. Although GRESB and ENERGY STAR® are both popular building rating systems, they do not currently offer certification for individuals. However, both do offer extensive on-demand training courses or webinars.
For those with a background in engineering, Certified Energy Manager can be a natural choice as it offers many benefits. In some jurisdictions, "you are able to perform some of the mandated energy-audits," according to Dimitris Kapsis, Vice President at RealPage® and a Certified Energy Manager. "If your fulltime job is to manage energy projects, to understand how your operations impact your energy use, or to work in HVAC and lighting retrofits, then this could be useful to pursue." But he cautions, "It is a highly technical credential." So, if doing calculations on load management and KHW and energy output makes your head spin, this one is not for you.
Legitimacy and knowledge
One of the reasons to pursue a green credential is gaining the legitimacy and accountability associated with a third-party certifying that you possess certain knowledge or skills. Sometimes holding a credential can unlock job opportunities that might otherwise be closed to you. "An industry recognition can increase the value of your services," according to Kapsis. You can expand your opportunities with certain credentials like the Certified Energy Manager, which is "accepted throughout the world because it is a well-recognized designation." He observes that in the eyes of some people, your work may have more weight.
Another benefit of earning a green credential is the knowledge that you gain in the process of preparing for the certification exam and/or process. Personally, I believe having the knowledge of industry standards that came from my LEED Green Associate credential has made me more effective in my job. For example, when RealPage designed Peer Comparison reports to enable benchmarking properties based on water and energy use intensity, I was able to apply my knowledge of how various cost and usage drivers relate to one another.
Weighing the investment
With these great benefits, why wouldn't everyone pursue a green certification? While the upfront cost can be a factor, one of the main deterrents is the time investment. There is a major time commitment required to meet the prerequisites (in the case of CEM, years of experience in the field), learn the required material, prepare for the test, and take the exam. In the case of both LEED and CEM, there is often a week-long prep course, plus weeks of additional studying, followed by carving out a large portion of a day for the exam. But in my own experience, and given the growing fascination with corporate sustainability, many conclude that pursuing a certification is worth the investment.
Reporting standards
Some of the popular credentials mentioned at the top are focused on sustainable reporting standards, including GRI and SASB. The importance of and scrutiny on ESG reporting is expected to dramatically increase this decade as CFOs and corporate boards become formally required to disclose this information.
In March 2021, the U.S. Securities and Exchange Commission (SEC) has launched a "Climate and ESG Task Force" within its Enforcement Division. In July 2021, SEC Chair Gary Gensler asked agency staff to submit a proposal for mandatory climate risk disclosures for agency consideration by the end of 2021. In September 2021, Gensler reaffirmed the SEC's commitment to disseminating new ESG disclosure rules as part of his testimony before the Senate Committee on Banking, Housing, and Urban Affairs.
At press time, publicly traded firms were still bracing for the agency to launch the new reporting guidelines in 2022. Such reports may be required in an expanded Form 10-K and describe a company's direct and indirect carbon emissions, including those by suppliers and partners in its "value chain."
Hopefully these forthcoming regulations will create more consistency for U.S.-based public companies which could introduce more stability into the world economy — but it will also introduce additional reporting burdens for those that have been resisting involvement in climate change accountability. According to Bloomberg News in December 2021, "Only half of big public companies hire a third party to review their sustainability disclosures, and almost none choose an accounting firm to provide that scrutiny. That may change soon."
If you enjoyed this article, please consider sharing it!