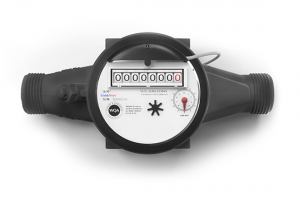 The other day I ran across an article on the question of whether product performance really mattered — and whether that performance was critically important to the health of the submeter installation. It actually got me thinking more about submeters and the important surrounding factors that impact product performance in the submeter industry.
Because. I evaluate submeter products and solutions every day in my role preparing proposals RFPs for new construction, I came up with a number of circumstances that influence performance:
New construction architecture is not wireless-friendly.
After installing hundreds of submeter applications, designing submeter RF solutions for clients and resolving installation issues, I have concluded that submeter is an afterthought when it comes to building architectural design. The push to install repeaters in IDF rooms, electric closets and almost everywhere except where it should have been installed in the first place greatly hinders 100%-coverage submeter goals.
General contractor and project management budget planning.
The emphasis on the least expensive solution instead of the optimal and most fitting application based on the property layout greatly hinders proper submeter installations. The type of Automated Meter Reading (AMR) solution employed is sometimes determined more by budgetary constraints of the client than by the property layout. The focus on "cost-per-door" and not on a best solution philosophy greatly hinders correct equipment selection. The unfortunate results include overboard installation of repeaters, network traffic performance issues, low linking of transceivers to repeaters requiring repeater re-location, and longer installation hours trying to achieve 100% coverage.
Maintenance agreements based on poorly executed submeter installation philosophy.
The goal of all submeter installs is to achieve 100% coverage at the time of property construction completion. All meet that goal. However, in a poorly executed submeter install, the long-term impact is a high maintenance meter health recovery requirement that consumes resources and impacts client loyalty and perception of the installing company. This also impacts billing workflow and overhead. For clients that don't have a maintenance agreement in place, this translates to more unplanned costs associated with the submeter installation.
Poorly executed submeter installations due to many factors.
The primary reason for poor radio performance is the variance associated with radio signal reception. Transceivers and repeaters do require some form of RF analysis of a site before installing. This is important since RF analysis is rarely done by the Project Managers or by the technician installing the system. The result is 100% coverage at completion with gradual transceiver signal loss as the property ages. The goal of 100% radio coverage at inception then becomes a maintenance marathon to restore that coverage as radios drop off the grid. Multiply that by hundreds of properties with the same issue, and it scales into a huge operational overhead cost.
Lack of understanding radios and networking technologies.
Let's face it: submeter installing companies do not hire radio engineers or RF analysts. Instead, there is reliance on the submeter equipment to compensate for the organization's lack of radio expertise. This leads back to the previous point that problems creep in when an install is poorly executed. Some companies do provide a low level of product training. Additionally, some companies actually have a high level of experience installing submeter solutions. But all still rely heavily on the products' embedded RF linking technologies to offset the lack of radio engineering knowledge.
So, what is the solution to all of these challenges? We all point to technology as the only possible answer to the ever-growing problem of maintaining 100% coverage in a demanding and unfriendly apartment environment.
LORA/LORAWAN
In addressing the unfriendliness of apartment buildings to wireless networks, we are now seeing emerging technologies, such as LORA/LORAWAN, that minimize and sometimes eliminate repeater requirements. As an emerging radio technology, LORA/ LORAWAN does have a few issues.
Gateway throughput devices like LORAWAN gateways do not store local data but instead send the data reads directly to the receiving internet server. This is contrary to the mindset of years of submetering philosophy, which requires some form of local data storage. For some companies , the lack of local access to data is a deterrent to employing LORA solutions. Additionally, since most want local access to their AMR, the troubleshooting and diagnostics for these type of systems is still being worked out.
LORA systems will become part of the AMR landscape whether or not a company embraces it. The advantage that this technology brings into play is the diminished maintenance originally caused by poorly planned repeater infrastructure implementation and poorly trained installers.
LORA systems usher in a new era of submeter. As the data collecting moves even further into an internet IoT server platform, the ability to marry the data garnered from analytical or AI software becomes prevalent. Endpoint devices would evolve into common household or user-level purchases with companies focusing more on data analytics of the services and revenue offered by such applications.
INTERNET OF THINGS (IoT)
The current emphasis on the internet and IoT devices is slowly merging into submeter. Unfortunately, the submeter industry is years behind in improved technologies that provide a greater customer experience and increase revenue generation for RBCs and submeter installers. Most submeter companies are neither tech-savvy nor equipped with the infrastructure to sustain any different technology not already within their knowledge pool.
I am continuously amazed at the impact the IoT movement has on home systems and, to some extent, the newer constructed apartment complexes. But nothing compares to the effort that the apartment industry is employing on smart building implementation. While the IoT does play a part in this type of solution, it is by far the least developed in available endpoint devices that can measure tenant lifestyle energy consumption. Endpoint measuring devices, such as whole apartment smart socket deployments, would accelerate the smart building concept by providing granular electric energy consumption data at the tenant's lifestyle level and provide energy usage profiling essential for future AI software implementation.
In a way, we currently have a propensity towards gadget technology through the various voice assistant technologies now widely used in homes. Google Echo or Amazon Alexa, both market leading voice assistants, is the way to go with smart apartment technology integration. Whether voice assists become the wave of the future in submetering or not is simply a question of the submeter industry gaining a better understanding of consumer behavior.
Integrated IoT endpoints do require an infrastructure that employs water, gas and electric submeter measuring. It also requires understanding building resource consumption in all three areas of consumer usage. The advantages of IoT are infrastructure deployments. With multiple devices throughout the building, eventually the need for repeaters will no longer be an issue. For example, Zigbee-based smart sockets that replace ordinary wall outlets can become repeaters themselves — thus channeling data reads and information to the core controller. In a large apartment complex, this type of internal electric grid and communication network allows for placement of multiple devices without the need for repeater infrastructure.
Additionally, an abundance of such devices, prolific throughout the building, can act as security monitors by tracking signal from Zigbee-based chips on ID cards. Finally, smart sockets act as the backbone smart grid within a building that can be used for determining consumer consumption profiles down to the individual rooms and individual appliances within a tenant household.
Currently, all my major appliances come with Wi-Fi capability. The issue then becomes not one of endpoint integration but of whole system security: How secure are wireless-based appliances? Would these appliances provide backdoor access to external malware injections? Smart apartment integrators will need to address this and many other issues associated with incorporating tenant dwellings within a whole system building integration. Most individuals are not security-conscious nor are they interested in managing their own secure solutions for wireless appliances. Consumers just want things to work without their personal involvement.
Creating a safe wireless environment requires security measures as part of whole building integration. Limiting external entities access to tenant level wireless devices becomes paramount in convincing tenants and creating confidence in smart building implementation. This takes submetering performance beyond the normal meter reading and everyday meter health reporting.
If you enjoyed this article, please consider sharing it!