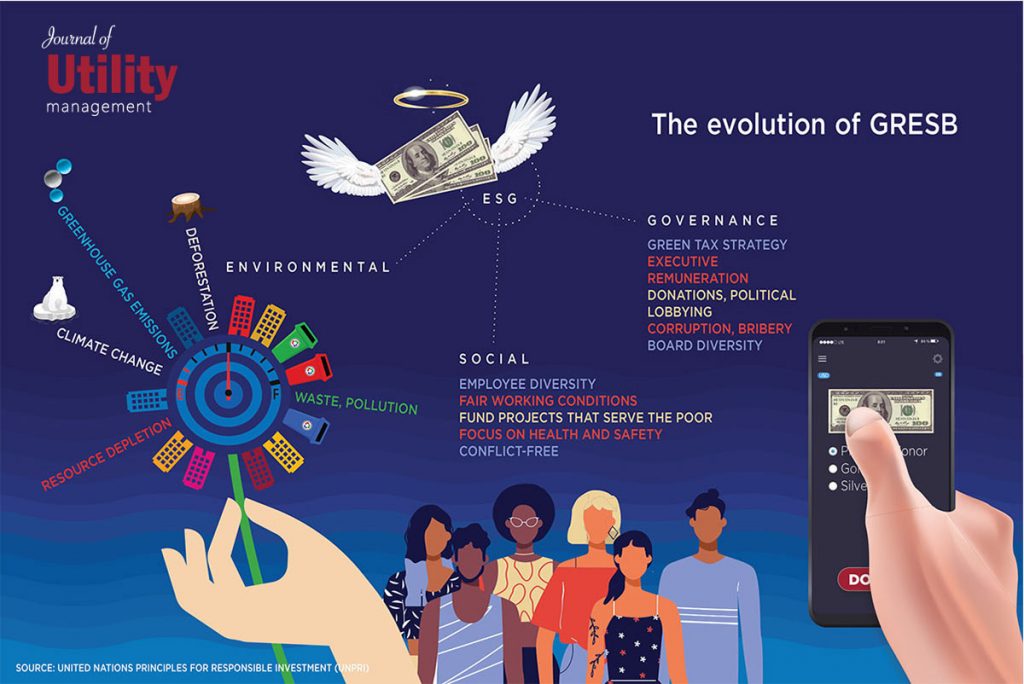 As acronyms go, GRESB and ESG may not be immediately recognizable. However, if you are seeking investment funds, particularly funds from European sources, they are acronyms you probably should know.
The genesis of GRESB
GRESB originally stood for Global Real Estate Sustainability Benchmark. The standard grew from a meeting of EU pension fund managers who gathered in 2009 with the intention of perpetuating sustainability. Specifically, they sought to devise a way to evaluate the Environmental, Social and Governance (ESG) performance of properties in which they were investing.
According to Dan Winters, GRESB head of the Americas, these fund managers "threw some money in a hat and recruited academics to come up with what I am going to call an ESG DDQ, due diligence questionnaire." The fund managers sent the resulting questionnaire to those with whom they held a fiscal position. After processing over 200 responses, the group deemed it a success in meeting its sustainability goals and repeated the process the following year. Ten years later, "GRESB has become the global benchmark for ESG," said Winters.
In late 2020, GRESB began transitioning to a nonprofit foundation that owns and manages the GRESB standards and brand.
GRESB standards are used by real estate owners, asset managers and developers to assess their properties' ESG performance in comparison to other properties. GRESB investor members use the standards to determine if their property meets GRESB criteria for investment.
Member U.S. companies include Blackrock, CalPERS, Franklin Templeton Investments, JP Morgan Asset Management, Morgan Stanley and State Street Global Advisors.
Meeting the standard
The environmental assessment of the program considers "how the company performs as a steward of nature." Specifically, how do a company's policies intersect with climate change, energy emissions, waste management and resource depletion?
The social aspect considers how a company "manages its relationships with employees, suppliers, customers and the community." It weighs a company's policies with respect to health and wellbeing, building safety, employee relations, diversity and the company's impact on the communities in which it operates.
Governance assesses how a company is governed. How is executive pay determined? What are shareholder rights? What are its board's diversity and structure audits?
The GRESB process
GRESB assessments are performed annually from April 1 through July 1. Participants can review their preliminary findings beginning Sept. 1, prior to results being released to investors Oct. 1.
Organizations seeking a GRESB rating are assessed on a curve. Results are sorted by quintiles with the top quintile being given an A rating, the next quintile being given a B rating, and so on.
"Listed property companies participate in the benchmark," Winters said. "They are compared with the industry."
In 2020, more than 1,200 property companies, REITs, funds and developers were assessed under the GRESB real estate category alone. Up 20 percent from the year prior, with the increase representing $4.8 trillion in assets under management in 64 countries. Another 544 firms were reviewed under the infrastructure category. Results of GRESB assessments are only disclosed to GRESB investor members.
Within the real estate category, GRESB has separate evaluation standards for operators of existing buildings and for developers of new buildings. GRESB performs an assessment of the firm's management practices across both types.
In GRESB-speak, all firms are evaluated using the management component. Management procedures and practices are called "aspects." Aspects under Management include leadership, policies, reporting, risk management and stakeholder engagement. Management is universal and applicable to any type of business.
Real estate firms operating existing properties (called Standing Investments) are subject to a Performance evaluation in addition to a Management review. Performance Aspects include risk assessment, targets, tenants and community, energy, greenhouse gases, water, waste, data monitoring and review, and building certifications.
Those developing new properties are evaluated under the Development component in addition to the Management.  Aspects assessed under this component include ESG requirements, materials, building certifications, energy, water, waste and stakeholder engagement.
Firms that develop new properties and operate existing properties may obtain GRESB benchmark reports for their Standing Investments and for their Development by completing all three components.
GRESB also has an optional Resilience Module. It is intended to "increase access to information about strategies used by property and infrastructure companies to assess and manage risks from social and environmental shocks and stressors, including the impact of climate change."
GRESB's future view
There's a saying that you can't manage what you don't measure. This explains the emphasis on data reporting, data quality and transparency in GRESB's early years.
Recently, however, the focus of GRESB has shifted and will continue to do so. Accruing historical data offers the ability to analyze performance metrics. So starting in 2020, GRESB assessments are now done on an asset level, rather than a portfolio level. Individual asset assessments are aggregated and, along with the management assessments, a determination on the overall performance of the firm is created.
GRESB seeks to standardize its performance indicator metrics. This will improve the quality of data used for comparisons and allow greater accuracy of those comparisons.
The GRESB assessment process is constantly evaluated to determine which metrics are most valuable. Standards will be continued to be added, dropped or modified as the process evolves to remain most useful to investors who rely on its direction.
When U.S. states and cities began to mandate the use of ENERGY STAR Portfolio Manager to report on their properties' energy consumption, they found that the data required to do this was unavailable.
Utility companies were prodded to provide the whole-building data necessary to complete the reporting. Similarly, apartment managers may find that some of the information required to complete a GRESB assessment is not readily available. Data on waste is just one example.
"One of the great beauties of GRESB is the idea of prodding the industry forward," said Winters. "It's not just prodding fund managers and REITs forward, it's prodding their service providers, as well. So, by asking this question, it makes somebody at a firm start to push and get this data."
While estimates may be acceptable in the place of hard data that is unavailable today, Winters said, "It just takes time. It will take a couple more years, but we will continue to raise the bar. That's the goal."
How to get started with GRESB
The organization offers free online training for those considering participating and obtaining GRESB benchmark reports. Consulting firms are available to assist firms seeking a GRESB assessment. In addition, first-year participants may opt not to reveal their assessment results to other GRESB investor members.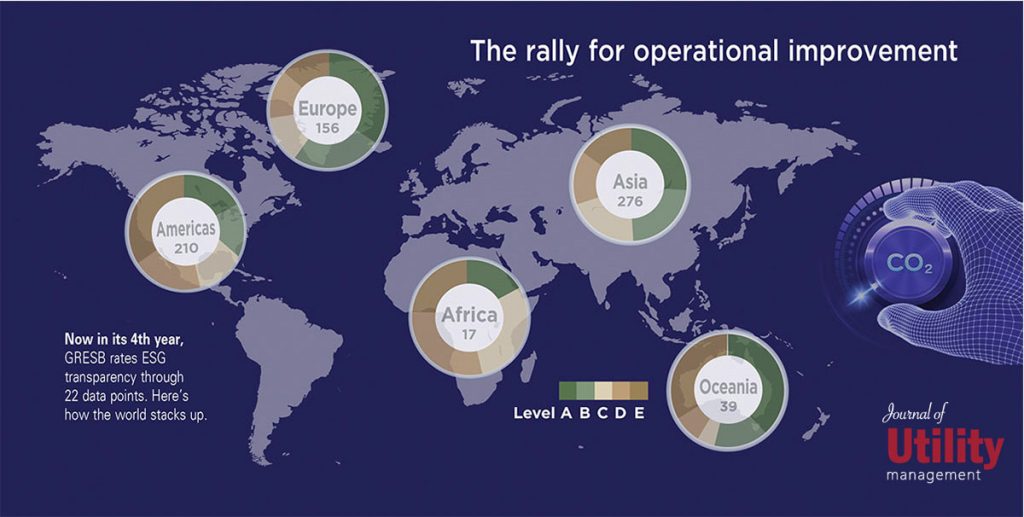 If you enjoyed this article, please consider sharing it!