Viewing property operations through a single-pane-of-glass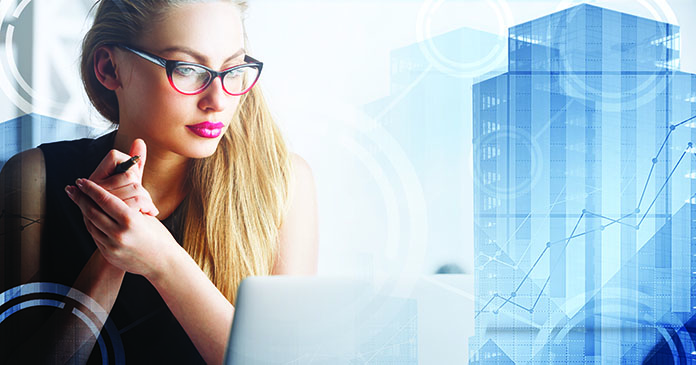 If you aren't collecting, learning and getting prescriptive guidance from your data, your system is not working.
The race is on.
Hundreds of buildings have already become integral players in the emergence of smart cities. Then there's the national march toward aggregating and analyzing all of the country's building data through EPA's Portfolio Manager tool. Finally, Fannie Mae's financing program for green retrofits topped $28 billion last year alone—a number that has risen every year the program has existed.
Let's not forget the explosion of sensors: Of the 25.2 billion internet-connected devices predicted by 2025 (6.3 billion more than 2016), over half will be deployed by businesses, mostly in the residential market.
The road is paved for apartment owners to collect and analyze data as they transition from instinct-based decision making to data driven intelligence and automation.
There's already a body of field knowledge from commercial real estate sectors already down the road of data-driven buildings.
Smart office buildings save an average 18 percent in energy costs, according to the American Council for an Energy Efficient Economy. Occupancy sensors, smart thermostats, and HVAC and lighting controls reduce energy usage in unoccupied offices, conference rooms, and other spaces. Smart systems have been shown to improve worker productivity and increase property value.
Smart hotels save an average 8 percent in energy costs through guest management systems and environment controls, which integrate with guest room HVAC systems and window shading. Smart hotels use apps and other tech to provide a customized experience and bolster revenue and loyalty.
Even with performance data, the cost of retrofitting has historically been a high hurdle for the apartment industry.
Energy-efficiency-as-a-service
Centuries before cloud-based software firms coined as-a-service for what is essentially leased software, landlords were providing housing-as-a-service. Only today it's a bit more complicated. Apartments are selected for floor plan and location—but also for resident experience, energy efficiency, connectivity and more. What used to be  harder-to-quantify features, are now nearly as important to residents as the floor plan.
Energy efficiency has seen a particular rise in importance to both owners and renters as utility prices continue to rise, more lease agreements assign responsibility for utility payments to the resident, and some utilities and legislators begin to penalize and increase rates for certain thresholds of consumption.
Remaining competitive is a game of strategy, but also of cash flow. While it's easy to understand importance of energy efficiency retrofits, including smart controls, the real hurdle is more often cost and term of pay-off.
Within the sometimes cash-strapped world of apartment operations, leasing retrofit devices, rather than purchasing them outright, has become an attractive option. It is often the quickest way to lower a property's utility costs, effectively increase its cap rate, raise its asset value, keep the asset competitive and potentially qualify for green incentives.
Under energy-efficiency-as-a-service, a building retrofit is directly funded by the future reductions in energy costs.
Converting big data to intelligence
Whether through internal capitalization, green loans or energy-efficiency-as-a-service, the faster a property takes steps to improve efficiency, the quicker the return.
There is a massive amount of energy—and so, money—to be saved across the nation's built environment and the advancement of analytics is accelerating the change. In fact, the intelligent buildings sector is expected to grow from $15.1 billion in 2018 to $67.5 billion in 2027, according to a report from Navigant Research.
Operationally, this means two things: increased transparency (visibility of building metrics and costs) and service automation (growing intelligent building operation through data-driven analytics).
Building data, encompassing energy, assets and people, is amassing by the day. As AI and predictive analytics mature, drawing upon this data for analysis, actionable insight and automation will be the path to the future for apartment operations.
If you enjoyed this article, please consider sharing it!