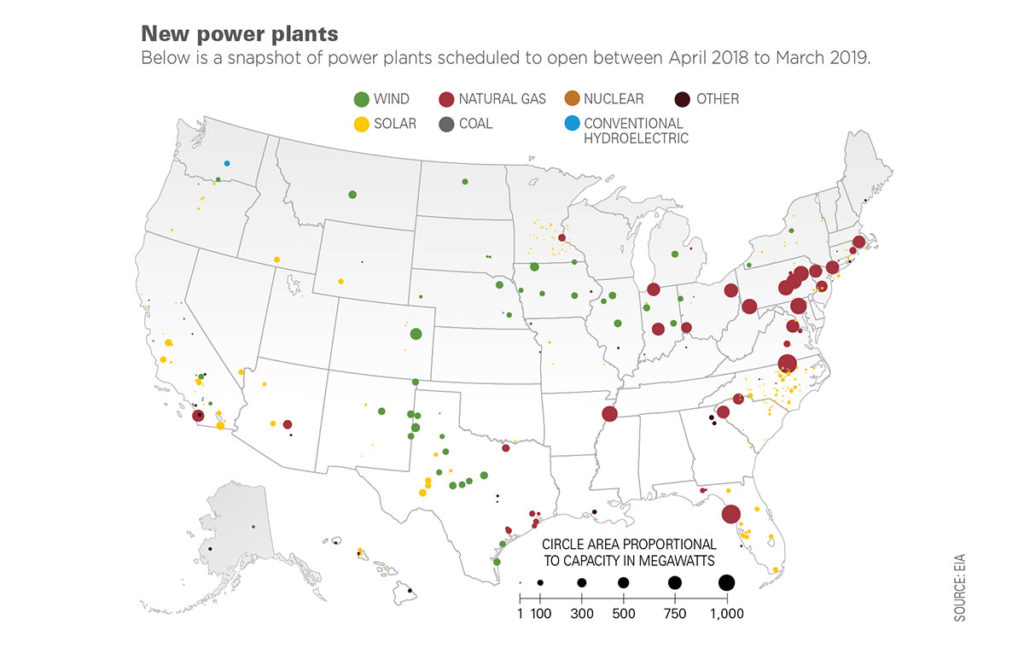 Summer is expected to bring warmer than normal temperatures, some grid vulnerability—and higher prices.
Electricity is unlike any other utility. It cannot be stored and the supply must be exactly matched to the highly variable demand at all times. In 2016, there were 8,084 power plants delivering a total of 4,137.1 terawatt-hours of power across the U.S. These power plants spanned three operational types.
Base load power plants operate at maximum capacity day and night, stopping only for maintenance or repair.
Load following power plants have the ability to increase or decrease their production to match the constantly varying system demands.
Peaking (peaker) power plants operate specifically during periods of highest demand. These facilities produce more expensive energy as they use the most expensive fuel sources, are the least efficient, designed to only operate over short periods of time and must amortize down-time over limited production. They are a superior alternative to a power outage, but their power comes at a significant cost compared to base load and load following power production.
Those utilities adopting consumer-level variable pricing models—such as time-of-use cost scales inside their pricing models—tie consumption directly with market prices. The optics on such models converts the consumer to stakeholder with a choice in how they consume, and provides knowledge that enables conservation.
At a higher view, the nation's regional power markets operate like an auction to meet electricity demand. The auction pricing process considers the daily energy demand at hourly increments, available generation  resources, power grid capacity and regulations. While the process varies, the power markets generally base their price on production cost and dispatch the lowest-cost power available. The fuel used to generate the electricity is a large part of its cost.
Nuclear plants typically provide the lowest bid options. However, natural-gas-fired power plants have managed to lower costs considerably, allowing gas to usurp some of the coal market space.
Fossil fuel facilities, like natural gas and coal can ramp generation levels up and down more quickly than other types of power generation which means they can respond more efficiently (and more cheaply) to changing market demands.
Supply, demand and weather
The cost of electricity is mainly driven by supply and demand. Weather is a big factor in predicting future consumption and also drives consumers' use of energy. Local regulation has some influence, but not as much as other fundamentals.
Innovations in energy efficiency have caused the nation's electricity consumption to level off, beginning in 2007, even though the GDP, number of electronic devices and population have all grown significantly. Residential electricity consumption fell 9 percent between 2010 and 2016.
Between 1990 and 2017, U.S. energy intensity (energy required per unit of GDP) decreased by a third as manufacturing made notable strides in efficiency. The Energy Information Administration predicts the trend will continue through 2050 when energy intensity will be 42 percent of that in 2017.
Even as demand stagnates, the U.S. continues to increase its power generating capacity. Electricity providers will add 25 gigawatts of generating capacity this summer, far more than the 14 gigawatts that were retired since May 2017, according to FERC's (Federal Energy Regulatory Commission) summer 2018 reliability report.
From an asset management perspective, apartment owners, the nation's largest collective of utility distributors, know the unpredictability and heartburn of summer power spikes. Multifamily profitability hinges on having the highest efficiency in all-things-built-environment. Utilities are not just another budget line item, but one of the largest variable expenses for an apartment property.
Add to that the optics of conservation and social responsibility and you have a value model trifecta.
Ahead in the market
Even as the National Oceanic and Atmospheric Administration predicts warmer than usual summer temperatures, FERC says that most regions of the country are prepared to meet power demand with the exception of California and Texas.
A warm summer could mean near-record power and natural gas consumption across the U.S., but FERC expects the addition of home solar panels and consumer-demand-response programs to keep usage at last year's level.
If forecasts are correct, FERC predicts that gas burned to produce electricity could top 2016's record high due to the addition of over 16,000 megawatts of new gas-fired generating capacity and low gas prices. Natural gas is now cheaper than coal in many parts of the country.
Natural gas reserves are above target except in California, which is below target by nearly 3 percent, and Texas, which FERC does not regulate.
California's projected power shortfall is due to low hydropower and gas supply. Concern over electricity supply in Texas is due to the fact that the state has retired several of its coal fired plants.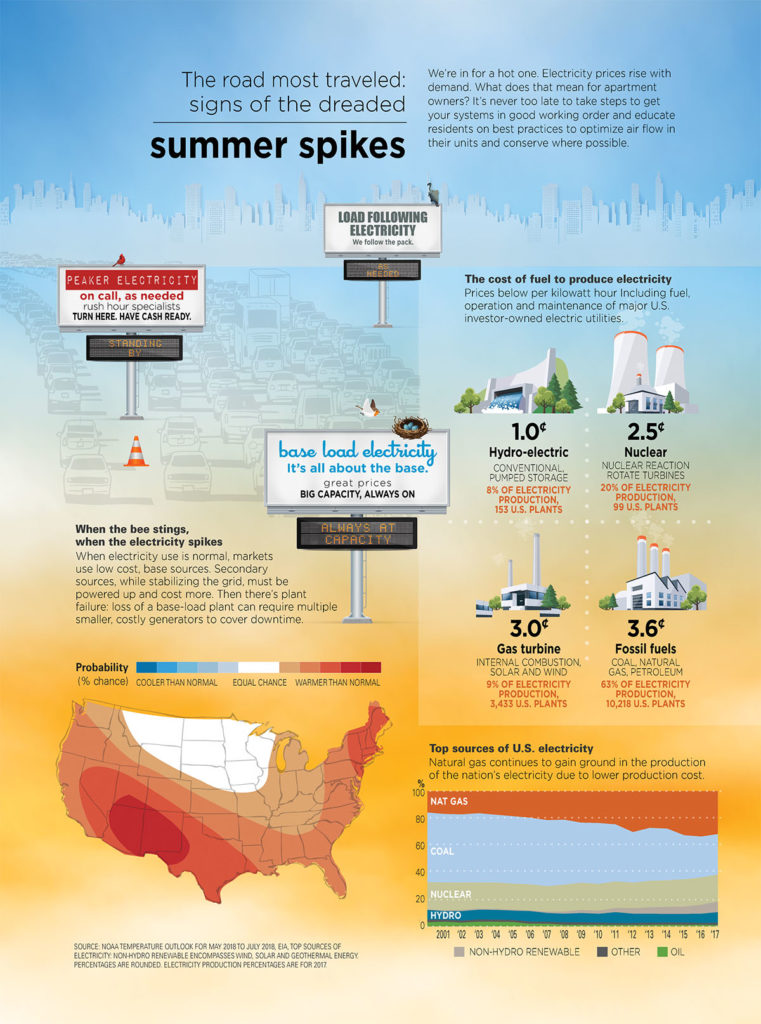 If you enjoyed this article, please consider sharing it!