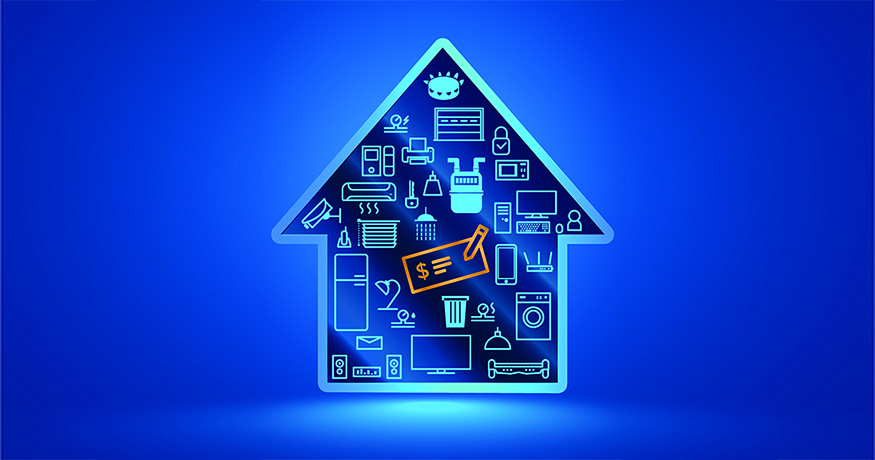 Affordability and benchmarking in affordable housing
As a recent addition to the affordable housing realm, I've had to adjust my approach to the areas of opportunity an ancillary revenue and utility management person would generally operate in. Utility management specifically has taken on a new focus. I'm used to categorizing properties by building type, then benchmarking the buildings in each category against one another to see who is using the most of a particular commodity on a per unit basis. That process is still the same. The nuance that many affordable housing properties have that most market rate properties don't is that the owner or manager pays for the utilities consumed in the apartment units. I'll let that sink in. They pay all the utilities! This changes everything when it comes to utility management.
The first thing this changes is the benchmarking process. Properties that pay the utilities for residents can't be benchmarked against properties that don't pay resident utilities. The cost and consumption benchmarks will be very different, so keep those property types separate. This will ensure you are comparing apple to apples.
For the sites that pay resident utilities, convergent billing could be useful for collecting rent and ancillary fees, but it's not applicable for utilities. Utility billing and vacant cost recovery are not relevant since there is no one to whom we can allocate those expenses. There are cases where these programs can be added, but for the sake of this discussion, they aren't necessary. This allows utility management to focus on other areas, like reducing consumption.
When the owner or manager is paying for all the utilities at the property, the value of consumption savings is amplified. For market rate properties, the return on investment (ROI) often doesn't pencil for consumption saving retrofits because the resident is paying the bill for their usage. This means the owner or manager doesn't see any cost savings generated by the reduced consumption. The return comes through increased rent. We can debate whether residents will or won't pay for low flow fixtures and LED lighting in another article. For affordable housing properties, the ROI for in unit cost saving projects work. Period. It's just a matter of getting the data and proving the model. That is no small task, but it certainly can be done. Like any new initiative, just get one done and prove it works. Then the rest will be much easier to accomplish.
In addition to the expense savings through reducing consumption, rate becomes increasingly important.  If an affordable housing property is on a variable rate and there is an event that causes the rate to go up, the economies of scale are against you. Having an in-house team, trusted vendor or broker to monitor and manage electric and gas supply agreements in deregulated markets is a must. If you had buildings impacted by the polar vortex a few years back, you know what I'm talking about. Even the recent hurricane activity has impacted utility pricing this year, so keep an eye on your supply rates.
When the owner or manager is paying the utility bills for the entire property, there isn't anything revolutionary that the utility manager needs to do. Reducing consumption and optimizing rates are still key. Having a good plan to accomplish both is critical since all the utility expenses hit the property's bottom line.
Timothy Haddon is director of strategic business services with PK Management, having come from Fairfield Residential. Tim is an advocate of utility management and conservation as a member of an internal Environmental and Sustainability Taskforce. Earlier in life Tim worked in residential construction and earned his BA from Kent State University. Haddon is an avid cyclist. He is the captain of Cheryl's Crew, a cycling team that raises money for Multiple Sclerosis research. Spare time is rare, but Haddon is also fond of motorcycles and snow mobiles.
If you enjoyed this article, please consider sharing it!