Property accounting: making owners nimble and cash flow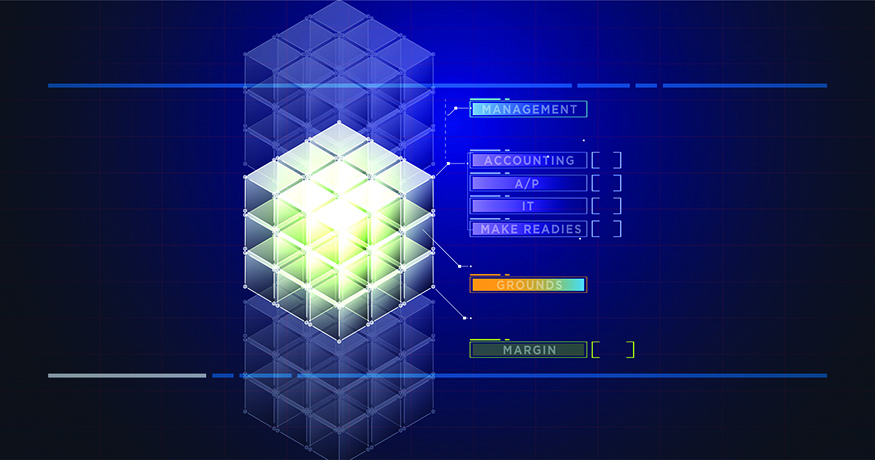 Apartment owners and operators love the business of real estate. Creating value. Improving process. Trading assets.
But accounting, producing financial reports and other repetitive functions? Not so much.
The core of utility management is found in the books. And while keeping the books is critical to the value of an operation, the process can create drag on the margins when it should improve an owner's ability to build profit. The truth is accounting processes and other back office functions haven't changed in decades. Words like "disruption" garner attention, but how do you spot genuine innovation through an ocean of hyperbole? We want to believe there's a better way because so much of our world has already transformed into awesome, simpler, life-just-got-easier processes, but what is the goal in property accounting?
Most think that new technology spurs transformation—actually, no more than a car without wheels moves. Instead, it's the targeted connection of technology to market need that creates and captures value.
Today's best disruptive business models are born from creating efficiencies in the allocation and organization of resources. As demonstrated by the great disrupters of our time–Uber, AirBnB and Amazon–a technology platform must provide improved and obvious value through efficiency in order to truly change a market.
"Accounting is a critical part of multifamily operation," says Kim Kowalski, vice president SmartSource Operations at RealPage. "But where you stand—that is, the owner's distance from this function—often determines where energy and thought is invested. Are owners focused on minute process or big picture?"
SmartSource, a major player in the space, offers a full service, back-office management solution for multifamily owners and operators. The SmartSource team handles accounting, accounts payable, and IT network hosting for apartment companies on a national scale. As one of the only providers in the national arena, SmartSource has seen not only a huge growth in business, but a significant shift in both asset management and the industry.
Real estate cycles have always been a notable challenge for owners who are constantly scouting market fundamentals for opportunities to trade assets and reinvest. Strong fundamentals in many markets still translate to continued active trading, portfolio turnover, growth and divestiture. Such active environments historically cause owners to seize the opportunity to bring management in-house, forming their own management companies to run some or all of their assets. They view this as a way to potentially bolster cap rate, cash flow and perhaps even hedge against future downturns.
While owners often believe they can manage their assets better and more efficiently themselves, the necessary accounting functions are rarely part of that vision.
Kowalski notes that in her business, outsourcing back office services has been a key strategy for many of these new enterprises. If an owner of a portfolio of 30 properties is currently managing 7 of those assets in-house, and wants to bring the other 23 under its roofline in the next 2 years, it's entirely conceivable to do so without increasing the headcount or the infrastructure it takes to support the management team. "The math becomes very simple," said Kowalski.
Apartment owners operate by the numbers and outsourcing back-office function easily improves fiscal and process efficiency.
"There's more to adding an accounting department than 'two people at $50,000 a year,'" said Kowalski. SmartSource recently launched an evaluation tool that monetizes its value proposition against the all-in cost of an in-house accounting department including square footage, equipment, training and more.
By out-sourcing repetitive processes, asset owners can step back from the detail and see the forest from the trees—a vantage point most asset owners enjoy far more. Many are already outsourcing grounds keeping, painting, remodeling and other services, so decoupling a property's accounting function from a larger enterprise also allows it to move with the property and provides operational continuity. It is then easier to equate value not only in dollars, but in practices and process.
One of the most significant benefits, especially in today's active markets, is a simple and cost-efficient way to scale business while holding a tight rein on cash flow.
"I think it's similar to the leap from paying bills online versus writing a check," said Kowalski. "Once you realize there is actually more control—and flexibility—to paying online, it's hard to imagine any other way."
Beyond the numbers which drive the business model, the level of efficiency of outsourcing back office functions is a value add that owners see as the greatest benefit of all. "After all," said Kowalski, "owners want to run properties, not keep books. That's really their highest calling."
If you enjoyed this article, please consider sharing it!