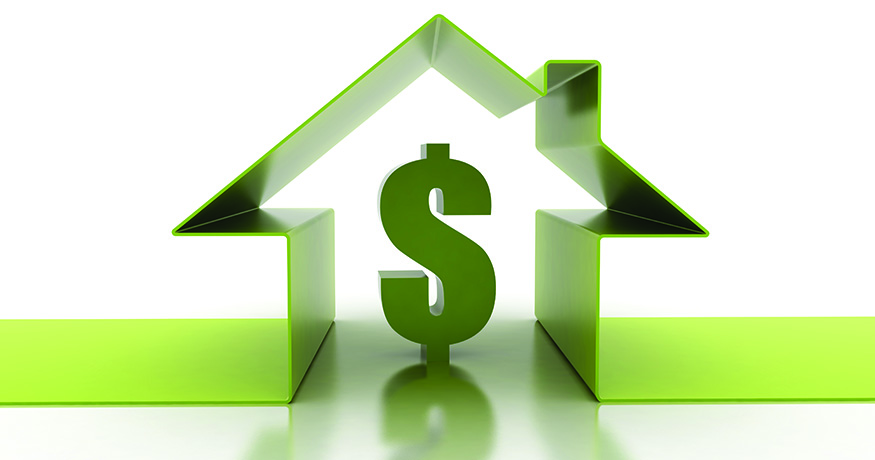 Increasing property value through Fannie Mae's green financing
Whereas the future was once plastics, in the world of multifamily it boils down to cap rate. It drives everything—and low-cost financing drives it.
Financing and its ensuing debt servicing not only sets the world stage (how much do we owe China and what do they do with all the interest?), but it determines everything about a property from its cap rate to cash flow and profitability.
Capitalization (cap) rate is the relationship of Net Operating Income (NOI) to asset value. Perhaps the least intuitive part of understanding cap rates is their direct relationship to interest rates. Multifamily properties are largely driven by the amount of debt that can be borrowed to purchase a property and the resulting spread between the interest rate and the cap rate. The larger the spread, the better the potential return.
Think of the interest rate as the cost of money, and the cap rate as the value of that same money when invested into a property. The interest rate can directly change a property's cap rate, and thus heavily impact the property's value. Green incentives not only discount the cost of this money, but add value through both cap rate and capital improvements. Win-win.
Both Fannie Mae and Freddie Mac announced earlier this year that they each expect to fund $60 billion in multifamily loans in 2017, close to their 2016 lending. Fannie Mae, for example, offers as much as a 50-basis point reduction on all-in interest rates on loans secured by multifamily properties with a Fannie Mae-recognized green building certification. In 2016, the agency issued $3.6 billion in these green loans—almost a 1,000 percent increase from $309 million in 2015. Multifamily owners know opportunity when they see it.
What does it take to qualify for a green rate? Two things. A 20 percent, year-over-year improvement in energy conservation on a property, and a certified, third-party agency to verify the improvement. That's it.
The greatest challenge has been providing whole building data, and privacy laws that preclude owners for directly accessing the information. However, significant progress has been made in accruing this data from energy providers in aggregated, randomized form opening the gates for owners to take advantage of these loans. Such certifications are also marketing opportunities, but the monetized value of such campaigns has yet to be established.
Properties must secure a current green certification prior to rate lock. Lowering energy consumption on a property may be accomplished in a number of ways, including installing high-performance HVAC equipment and insulation and using air-sealing techniques. Management of a conservation program is also critical to achieving and tracking goals. Most green programs require Grade 1 or 2 insulation quality. Any additional costs for such products can be minimized if planned for early in the process, and when considering the potential energy savings, they can yield an excellent return on investment.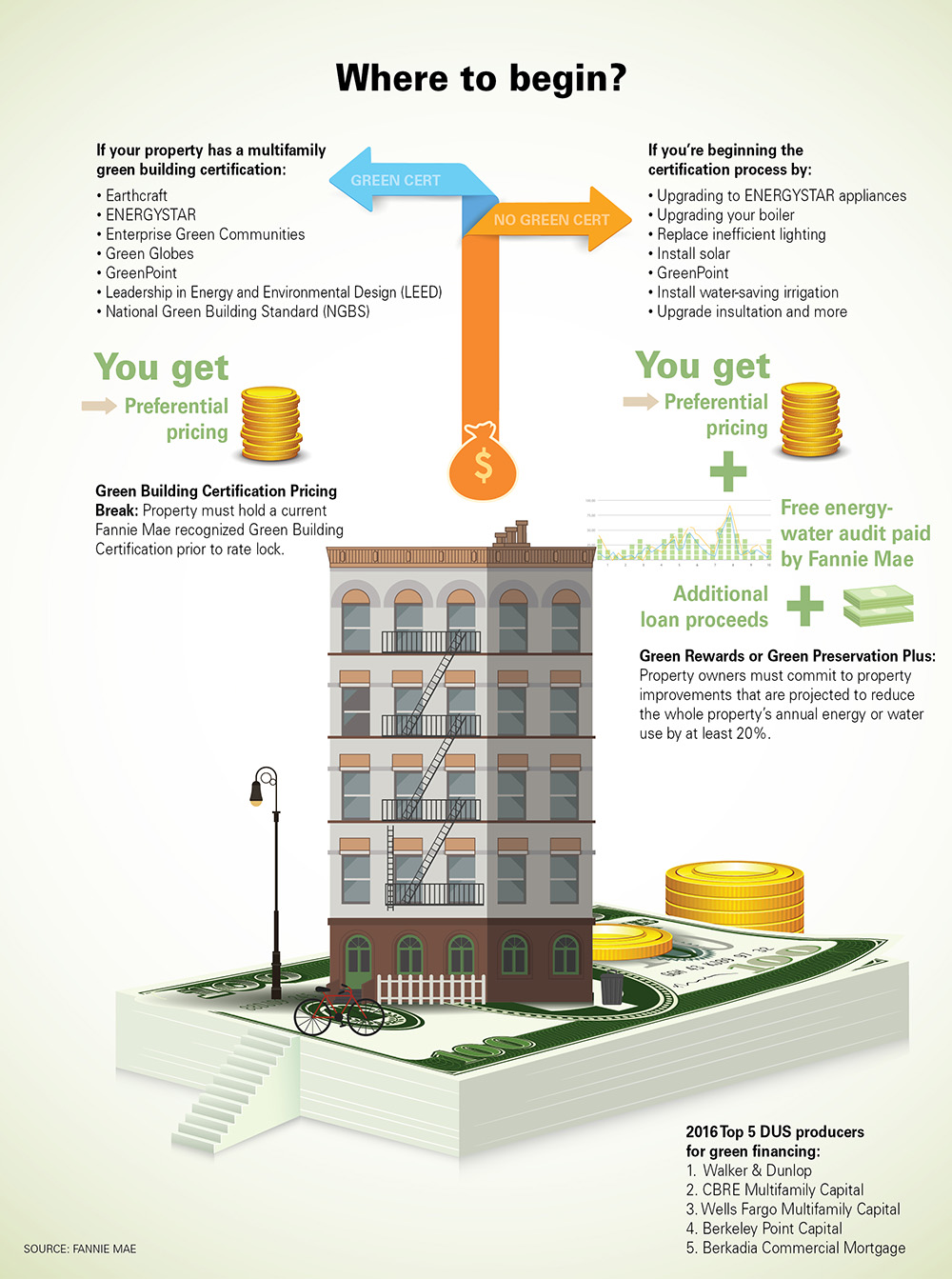 If you enjoyed this article, please consider sharing it!