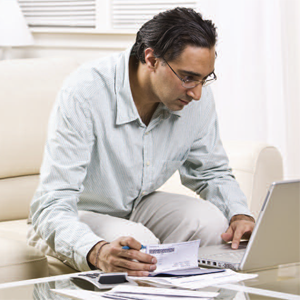 Many multifamily owners and managers' billing programs are on perpetual autopilot. If their efficacy were a billing cycle, it might be in the 90-day column.
When was the last time your property or regional managers sat down with your billing companies to look for new revenue opportunities? It's a shared responsibility since no reputable billing company would make changes to your program without a discussion on the impact to your residents, and verifying proper leasing language.
Where to begin?
What's your current reimbursement recovery? What percent of your utility expenses are recovered from your residents according to your financial statements? This is the bottom line for your program and should be reviewed monthly, quarterly and annually. If it is lower than expected, now is the time to find out why.
Compare the recovery percentage from your financials with your billing company's figure. If there is a disconnect, there may be a problem with your property set-up, like a missing utility account, or line item deductions.
Look at your billing penetrations. Does it match your occupancy? If not, why not?
Review deductions. This includes common area deductions, goodwill deductions, irrigation, etc. Discuss these with your biller to see if they still make sense.
Look for caps. Such remnants may have outlived their intended usefulness. Some may be at the property-level, or maybe just for specific residents. Ask your biller to provide regular reporting on these.
Consider your billing methodologies. This includes metered, allocation methods, and flat fees. It may be best to reevaluate your billing methods to accurately recover pass-through costs by resident use.
Look hard at your flat fees. When were they last adjusted? When did your billing company last review your bills to verify your fees are still appropriate? If your billing company uses tariff rates, ask them how often this data is updated.
Check your utility bills, and real estate tax bills. Local governments have become creative, as of late, in creating new sources of revenue. Some, but not all, of these additional charges may be passed through to your residents.
With a list of new revenue opportunities, you should amend your lease (if necessary) to reflect the proper lease language. You may also need to send notices to your residents. Before making any of these changes, discuss this with your billing agent's regulatory team, or your counsel.
Then, develop a plan to take advantage of these additional billable items, and to decide when and how much to bill on these items. Just because something is billable doesn't mean you have to bill it right away. Roll it in gradually. This may be perceived akin to rent increases by residents since it is an increase to their total housing expenses. You do not want to jeopardize occupancy or rental income, just to get a $5 increase on the water bill.
Your billing company should provide an analysis of your options, but your management team needs to be actively engaged and involved in the decisions due to their far-reaching potential.
Be smart. Know your options, and put together a plan with your biller. The sooner you get started, the faster you will see the impact to your bottom line.

Author Tom Spangler is a consultant currently serving as Energy Manager for Greystar. Prior to that, he managed ancillary income and utility expense programs for UDR for over a decade.
If you enjoyed this article, please consider sharing it!