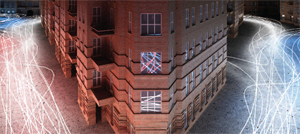 In the previous issue, I suggested targeting communities in your portfolio that use the most electricity, natural gas, and water, on a per-unit basis.
Following this strategy, you might now be looking at a short list of target properties, and wondering what to do with them. The answers may not be as easy as you would think. Sometimes, findings are quick and actionable. Other times, further research is needed before proper steps can be taken. Here's what happened when my company went through such a review.
When examining per-unit electricity consumption, one mid-rise property stood out. The 5-story property with structured parking and air-conditioned hallways has a large number of light fixtures in the parking garage and common areas, large air handlers in the parking garage that run frequently and five elevators.
There is no obvious quick fix, so a deeper dive was required. We hired an energy management consultant to review the property and determine the most cost effective measures to reduce electric consumption. There's no shame in calling in experts. It's far better to pay them to assess the most efficient options, rather than wasting precious capital dollars on projects with an unclear return on investment. Our consultant analyzed the property's consumption while we set our sights on rebates. City, state, and utility providers' rebates can offset the expense of costly retrofits. This project is still ongoing, and we anticipate the effort will bear fruit.
In analyzing per-unit consumption for gas, we uncovered a garden-style property with a unique lighting feature that drove usage above the norm. The property has natural gas lamps throughout the property for exterior lighting. As such, there is no way to turn the lamps off during the day.
You might think that switching the fixtures to electric pole lamps would save significant dollars. Potentially, yes. However, expense to run power to each of these poles proved to be prohibitive. Since the gas lamps are not expensive to run, the ROI on an electric retrofit was many years out.
We continue to look for ways to add exterior electric fixtures to the property in, perhaps, alternative locations that cost less to install, while delivering adequate lighting throughout the property.
Lastly, looking at per-unit consumption for water highlighted a garden community with a history of high water consumption. We determined that the increased consumption was due to water leaks at the property. Since most of the leaks happen underground, there was no good way to detect them until the water comes to the surface, found its way to a storm drain on a dry day, or we received the utility bill.
To be proactive, we installed a consumption monitor on the master meter. This device sends notifications to the site staff if the property's water consumption exceeds a predetermined threshold on a daily, even hourly, basis.
This has worked well, but the property has 24 buildings. Finding a leak, once we are notified, can be like finding a needle in a haystack. To zero in even further, we are installing a submeter system to monitor the consumption on a per-building basis. Upon completion, we will be notified of a leak and be able to pinpoint its location the same day it happens. The combined cost of both systems  will pay for itself with the first leak.
None of these findings were a surprise. From an expense standpoint, management was aware of the spend related to the consumption demands of each property. Factoring out the expense and looking only at the consumption, then comparing that consumption to other like properties placed a greater spotlight on these particular communities. Utility management projects are ongoing. This is not a part of property management where you will complete a project, then just move onto the next.
The best utility management requires vigilance and constant measurement to ensure threshold ROIs are achieved, and high-consumption communities are addressed.

Author Timothy Haddon is director of ancillary services with Associated Estates.
If you enjoyed this article, please consider sharing it!