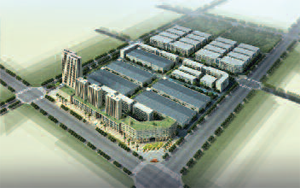 The U.S. electricity industry is struggling to figure out how to finance smart grid investments, a survey by the engineering firm Black & Veatch finds.
Investment in the so-called smart grid—where communications and computer technology more tightly tie and manage energy from the power plant to the home—aren't easily captured in the rate structures most investor-owned utilities rely upon.
B&V surveyed 600 industry participants and 58 percent said that smart grid business cases often don't pass financial muster.
About half the respondents said that large upfront smart grid investments can't compete with other, more traditional priorities.
"Utilities want to get a return on the investments and get them into rates," said Dean Oskvig, president of B&V Energy. "Sometimes that is difficult with smart grid investments."
"Everybody is going to have to adapt in some fashion because the old business model in some cases doesn't fit the new," Oskvig said.
The survey's findings aren't a surprise. There's been a lot of discussion on the issue.
Traditionally, investor-owned utilities, which provide about 70 of the nation's electricity, make their money two ways: selling kilowatt-hours and building new plants and lines and then getting the public utility commissions, which oversee them, to allow them a return on the investments.
"The model based on going to a public utilities commission for rate increases was premised on the idea there would be investment for growth," said Daniel Jaouiche, a financial analyst with Clareo Partners.
Load growth, however, has been flattening in the U.S., according to federal Energy Information Administration data.
The smart grid compounds the trend by emphasizing energy efficiency and smaller distributed investments in things such as residential solar panels. "There is a disconnect and it is straining the system," Jaouiche said.
As part of the economic stimulus package, the Obama administration provided about $3 billion for smart grid investment, but that is now gone.
Excerpt Mark Jaffe, The Denver Post.
If you enjoyed this article, please consider sharing it!