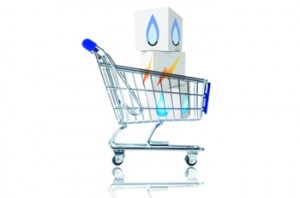 Owners and managers are eager to find ways to save money on energy costs. But low hanging fruit can be elusive.
Negotiating energy contracts is a good start, but requires specific knowledge and expertise. And most owners and managers cannot afford the luxury of a complete energy staff on payroll to watch volatile energy markets.
In an effort to do more with less, those responsible for negotiating energy contracts, and securing appropriate rates and cost structures, also handle other, non-energy related issues. To make the best energy decisions, many owners and managers have turned to an energy broker. But what do you consider before signing a contract?
Decide what functions the broker will provide and your anticipated level of involvement. Some customers prefer to be hands on, staying involved in every step of the process, while others leave the energy decisions to the broker. A good broker will have a solid track record of delivering savings to their customers over an extended period of time.
References and reviews of past performance on other projects with which the broker was involved are a good place to start. A solid broker will have experience in every deregulated state in which he/she will be working, both gas and electric.
Few states require energy brokers to be licensed. The best brokers have past work history with energy companies, or have traded energy in the past. Brokers with such experience understand the inherent risk of energy supply pricing and contracts.
Up-to-the-minute knowledge of the electric and natural gas prices, and ensuing market conditions, can be pivotal in good purchasing decisions.
Some brokers only shop the market at certain times of the year while buying in aggregate. Other brokers only shop an energy contract when it expires.
Natural gas and electricity, like all other commodities fluctuate in price on a day-to-day basis.
A prudent question might be: why are we shopping in October versus November? A broker who makes bulk purchases two or three times a year is not considered an active energy buyer by utility providers, and may not get the best deal.
What is the broker's approach to negotiation? An effective broker will always act in your best interest, with obvious regard to efficient purchasing, long- and short-range.
Unfortunately, some brokers may sign up customers on pricing plans that add more benefit to the broker's bottom line with little regard for the customer. And logically, those who are paid by only a select group of suppliers (i.e. preferred relationships), or paid different rates by suppliers, will inherently favor the supplier's best interests over the owner. Any compensation should be clearly stated and disclosed up front.
One example is when the broker chooses to lock in long-term purchase. While ensuring steady cash flow for the broker, it may not be to the fiscal advantage to the owner, in the long run.
Keep the process seamless
One key way to keep the process efficient is to provide the broker access to your billing data. This lessens the burden of digging up account data and rate schedules, and assures the information is most accurate.
Ensuring complete and accurate data is a big part of the broker's job. A broker is as only good as his/her data. When establishing a relationship with a broker, having an integrated solution with your other utility management services leads to quicker and more effective decisions. Most pricing received from suppliers is on a deadline so delaying the processes with manual operations can be the difference between thousands of dollars in savings or added costs.
Finally, a good energy broker will understand more than bidding and buying energy. Understanding the underlying cost structure, including tax-exempt opportunities, base fees and usage guarantees can mean thousands of dollars to your energy costs that aren't seen in the pure tariff rate. Understanding, negotiating and ensuring compliance with these terms in any contract is a critical component of an effective energy broker and partner.
When building a utility budget, or any budget, consider why you're dedicating your valuable time to the effort. Whether it's just part of your job, or you're in it to win it, these are but a few strategies that can simplify your utility budgeting process and create wins for your operation.
Author Darren Novich reduces energy costs for some of the largest multifamily companies in the country. His knowledge and experience as an energy trader gives him the advantage against any therm or Kwh. Novich is managing partner for EnergyLink, and has also worked with several energy suppliers.
If you enjoyed this article, please consider sharing it!