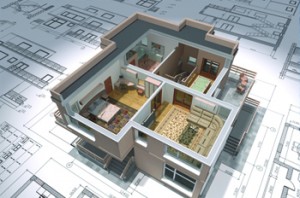 As property managers, we spend a lot of time getting to know what everyone else is doing. We like to compare.
We are obsessed with knowing what other properties in the same market are charging for rent. We even call each other pretending to be prospective residents. We make significant investments in technology to ensure that our property has the top rent in the market, giving us more flexibility to charge what we want.
Our acquisitions teams scour markets for the best deals, and are always reaching out to see who bought what, the price per square foot, and, of course, what was the CAP rate on that deal?
Even in human resources we inquire and compare. We strive to ensure that salaries are competitive and in line with everyone else. We hire consultants, and slice and dice reports and data in order to make well-informed decisions.
Ultimately, it comes down to this: We all want to drive the market. We love to compare ourselves against each other. So, why aren't we doing this with our utilities?
In commercial real estate for office space, savvy renters negotiate not just the rent they feel is appropriate for the given market and amenities, but they negotiate utilities. This might be based on the CAM charges, or they may insist on a gross lease (one that includes utilities).
Are we so naïve that we think this isn't coming in multifamily? Do we really believe that if our residents are paying twice as much for utilities versus the costs at a community near us, that we aren't at risk of losing that resident? Do we know that offering "one month free rent" just won't work with a prospective resident who understands that a lower utility bill is worth more than that free month?
Get ready for the shift
Be prepared to lease apartments based on energy efficiency, not just granite counter tops and premium views. As our municipalities adopt mandatory participation for multifamily in EnergyStar benchmarking, like Seattle and others, we must be ready.
There are challenges with benchmarking a multifamily building; the EnergyStar system not only considers the building's expense (our house expense, or common area) but the metered utilities within the units. Some of my peers may feel that comparing utility expense is useless citing that "we cannot control how our residents use their utilities." We can't?
I think, to a huge degree, we can. Who installed the toilet, and how often has the flapper been replaced? Do we include aerators in the faucets? Do we provide low flow showerheads? How energy efficient are the windows? What type of ballast is in the kitchen? Magnetic? Are you still using T12? How old is the dishwasher? How many kilowatts per year does the refrigerator use?
All these components are major contributing factors toward the overall utility consumption of a unit. A wall heater won't be as effective in a unit with poor insulation. How effective is your hot water recirculation pump? Does your roof have a radiant barrier?
Considering that the major contributors to energy use and the resulting cost; namely the appliances and building envelope, are ours, how can we not be responsible?
Yet, for decades, since residents have had to put metered expense into their name, the multifamily industry has not focused on how energy is used in the units. Mandatory evaluation and scoring of expense, such as Seattle, will change that.
Benchmarking a multifamily building on the EnergyStar platform takes effort. Collaboration of multiple parties is required. Many of our RUBs (Ratio Utility Billing) providers are partnering with EnergyStar to develop a process that automates the upload of the utility consumption information into the EnergyStar benchmarking system. Property owners and managers must vet and confirm all meters (unit and house accounts) to confirm that the information is complete and accurate.
For cities, such as Seattle, with mandatory participation, collaboration with the utility providers (electric and gas) that service the units are integrated into the process to provide the consumption information for the occupied units. With the volume of effort that must be completed to set up a property on EnergyStar, it is no wonder that the deadline to comply with the City of Seattle's ordinance was extended from April 1, 2012 to October 1, 2012.
In the movie, The Mummy, High Priest Imhotep repeats, "Death is only the beginning." For multifamily, we could easily modify that to "Benchmarking is only the beginning." We may resist it, resent it, think that what happens in Seattle will stay in Seattle, but ultimately once our properties are on EnergyStar, and the system goes live, the comparison will begin. The competition will begin. The investments will begin.
It will be game on. We will, finally, get a whole new realm to compare ourselves in. And we do love that, don't we?
Author Mary Nitschke is passionate about utilities, and should, perhaps, switch to decaf. She is the first president of the Utility Management Advisory Board, holds an Energy Resource Management Certificate from UC Davis, two BAs from UC Berkeley and is Sr. Ancillary Services Manager for Prometheus Real Estate Group, Inc. Nitschke has the first law of thermodynamics posted by her office door, and a 1970 Lincoln Mark III, with over 400 bhp, in her driveway.
If you enjoyed this article, please consider sharing it!