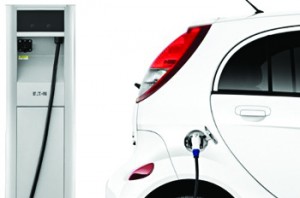 With many of the initial sales of electric cars going to people who can charge them in their home garages, electric-car makers are starting to think about how to tap the market for condo and apartment dwellers.
In the environmentally-conscious, affluent enclave of Santa Monica, Calif., 70 percent of the residents live in multifamily housing, says Ed Kjaer, Southern California Edison's electric-car expert. The utility serves 10 million customers.
When it comes to electric car adoption, some interesting patterns are emerging: an overwhelming number of customers—93 percent—are opting for charging plans that give them a price break when they plug in at off-peak hours, Kjaer says. More customers are also calling the utility to ask about rates.
Excerpt Chris Woodyard, USA Today
If you enjoyed this article, please consider sharing it!