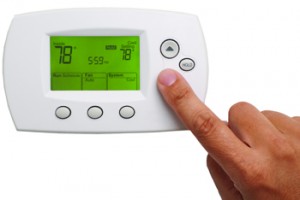 U.S. CTO challenges utilities: come up with a way for consumers to have instant online access to their energy usage
CTO Aneesh Chopra says he wants energy industry to create green button to provide access to online information.
The idea sounds simple enough: residents can go to their utility's Website, click a green button and get information about their household energy use.
Develop the technology that makes such a green button possible, is what Chopra told attendees of September's GridWeek conference and then posted on the White House Science and Technology blog.
"How can we safely and securely provide customers electronic access to their energy information, thereby supporting the continuing development of innovative new products and services in the energy sector?" Chopra asked.
"With this information at their fingertips, consumers would be enabled to make more informed decisions about their energy use and, when coupled with opportunities to take action, empowered to actively manage their energy use," Chopra blogged.
"Furthermore, making this information available—in simple standard formats—will help spur innovative new consumer applications and devices from entrepreneurs, big companies, and even students. Imagine being able to check your air conditioner from your smartphone or having a clothes dryer that saves money for you automatically during critically hot days or simply getting some helpful customized hints on how best to save energy and money in your house or apartment."
The idea of consumer access to energy data is shared by the National Association of Regulatory Utility Commissioners which recently passed a resolution endorsing smart grid principles that include the importance of providing consumers with affordable and timely access to their own energy use data.
The notion of a button as enabling a one-stop shop for personal information comes from a successful program implemented by the U.S. Department of Veterans Affairs which developed the Blue Button program that lets veterans go to the VA Website, click a blue button and download their health records, Chopra said.
Since its release, Blue Button has been adopted by Medicare, the Department of Defense, and private sector healthcare organizations. Software developer challenges have spurred applications that expand on the Blue Button's promise by helping consumers use their data to manage care, Chopra stated.
Source Michael Cooney, Network World
If you enjoyed this article, please consider sharing it!