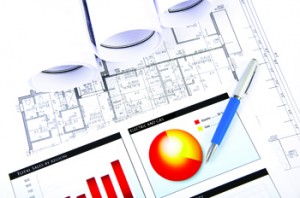 Simple strategies to simplify your budgeting process and generate ROI
Right now, busy multifamily executives and property management teams across the nation are in the throes of developing, forecasting and finalizing their 2012 operating budgets. Given that utilities are among the top three operating expenses at a multifamily community, it is critical that utility budgets are accurately prepared and variances are tracked and analyzed.
When building a utility budget, or any budget for that matter, consider why you're dedicating your valuable time to the effort. Whether it's just part of your job, or you're really in it to win it, here are a few strategies that can simplify your utility budgeting process and create wins for your operation:
Consider consumption
Historically, multifamily owners and operators have limited budgets to total expense. By budgeting for consumption, you'll have better insight as to whether your variances are due to changes in consumption or rates. This insight will help you take steps to minimize negative variances and publicize the favorable variances.

Condemned to repeat
Review your previous year's history and consider the anomalies. By remembering that a pool had to be filled twice, or fixing a large leak, you can limit large variances.

Assign accountability
Often, one person within the organization is tasked with developing the utility budgets and reporting on variances. By involving and collaborating with the site-level teams, the entire operation gains improved insight and ownership to changes that will affect actual costs and consumption.

Track variances
Build better budgets going forward to tracking variances today. It's simple, if you don't understand what caused the variance; you are likely to have a similar issue next year. Define an acceptable variance threshold and begin tracking variances. See point two: track at the site level, as well.
Strive for reductions
Often we fall into the habit of thinking that remaining flat is okay. This can no longer be the case. Many markets have experienced reductions in expense due to either increased competition or other market conditions. Reductions in utility expense will directly, and often, significantly improve your net operating income (NOI).
Normalize your data
If you are not doing so, improve your budgets by including weather normalization. This will help identify variances caused by dramatic changes in weather patterns.
If you enjoyed this article, please consider sharing it!