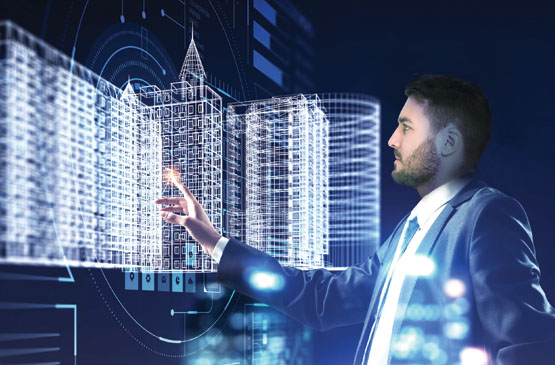 The recent lockdowns drew a hard and fast line through the business of property management—especially across financial functions. Companies with manual and semi-manual processes faced challenges as financial reporting deadlines came due and staff were suddenly working from home with little or no advanced warning or preparation. Billing, AR and other daily functions were also disrupted as property operators scrambled to adapt their operations to the new business environment.
Paper-less profitability
Legacy processes and non-automated workflows rely on collaboration, spreadsheets and repetitive reconciliation in the hunt for human error. Such legacy processes have always slowed period-end closings, but virtual collaboration with remote employees added a new layer of time and risk. The rush to meet filing deadlines, along with new communication channels like video conferencing and other unsecured platforms, opened new exposure to proprietary data.
Conversely, those with fully automated accounting systems encountered very little disruption. Lockdowns provided valuable lessons on business continuity and the importance of resiliency in property management operations. Automation, once thought to be merely a time saver, became a necessity as businesses made the shift from physical to virtual operations. Even then, closing out the books and filing deadlines only scratched the surface of the full value of automation to multifamily operations.
A page from history
Printing has been around for over five centuries. Society has grown accustomed to, and even comforted by, the hard copy. The demand for virgin (unrecycled) paper is growing. Yet, the use of paper is often considered to be a bad habit that Americans have long wished to break.
Growing paper use, like increasing oil consumption, corresponds with economic growth and its regulation constricts gross domestic product (GDP). Ironically, despite the rise of the internet and email supplanting paper mail, U.S. paper consumption has more than doubled over the last 20 years—from 92 million to 208 million tons—a rise of 126 percent, according to EPA.
The paperless office was predicted as early as the 19th century when Thomas Edison thought that office memos would be replaced by recordings on his wax cylinders. In 1975, an article in Business Week postulated that by 1990 record-handling would be electronic. In the same article George E. Pake, Xerox's head of research, predicted that a TV display with a keyboard would replace paper.
Today, China produces over a quarter of the world's paper; the U.S., long the global leader in paper production, fell to second place in 2009, according to the Environmental Paper Network. The greatest end use of paper is packaging—an application fueled by the rise of the Networked Age and the shift to online commerce, according to Pulp and Paper International.
An environmentally dirty industry
Paper manufacturing is the world's top polluter, the fifth largest consumer of energy, and uses more water than any other production process (nearly 3 gallons of water per sheet of paper). Paper pulping and bleaching are chemically intensive, but technology that might provide energy and water efficiency, while also reducing toxicity, is costly.
By 2018, the U.S. recycled 68.2 percent of its paper, making it the world's leading paper recycler. Still, virgin paper represents about 80 to 85 percent of copier and offset print stock because it's cheaper, better quality and in higher demand. Recycled paper must be collected, sorted, and processed to remove ink, polymers and other foreign materials. However, even with additional processing and bleaching, recycled paper is far less environmentally impactful than virgin paper. Recycled paper requires zero trees, redirects landfill waste, and requires less energy and water to process.
All paper is not equal
The economic-environmental analysis of paper must consider its social benefit. A reduction in paper use is not always environmentally beneficial, on balance. Paper towels in restrooms, for example, are more energy-efficient than hot-air dryers. Legal papers, passports, money and sanitary paper are of high immediate value or have long-term usefulness. They also are a less significant part of total paper consumption than printing or packaging paper.
A study by the Environmental Paper Network refers to this usefulness as "utility" in a loose reference to economic principles:
Some paper applications have considerable social benefits, and therefore high utility. Other applications have either no social benefits, a highly limited lifespan or much more durable alternatives. They are therefore deemed to be low utility.
Considering such metrics reveals great potential for cost savings to business. Low-utility paper usage is a large part of today's business operations and represents over a quarter of the nation's paper consumption. U.S. businesses use nearly 3.7 million tons of paper each year, according to efficiency expert K.J. McCorry. Ironically, nearly half of the paper printed is discarded the same day it is printed, according to a Xerox study. Remediating this low-utility waste, generally a consequence of habit, not only saves material expense, but can also improve operational productivity through automation.
Automating out waste
The negative impact of paper consumption is only part of the waste and inefficiency created by manual business processes, yet still significant.
Paper usage runs deep in our psyche. Business owners understand the importance of records keeping and, in today's race for productivity, workers often move by muscle memory with the intention of saving time.
In fact, given the choice of digital or print, workers still navigate to paper 89 percent of the time, according to The Myth of the Paperless Office, by Abigail Sellen and Richard Haper. Forging new behavioral habits is challenging but the payoffs are great and setting simple processes are the key. Paper is not only a waste of resources and space, it represents a security risk and significant cost in labor.
The case for automating low-utility paper in today's business environment, especially in apartment operations, is fiscally and competitively compelling. Billing, statements and accounting documents all have limited lifespans with low, short-range utility to both property managers and residents.
The networked world has shown in dramatic and relatively abrupt fashion that the value of documents is found in their content, not in their form. Paper use is an impediment to the ability of landlords to operate efficiently and to compete. The greatest aggregated value of document data is in its ability to spur useful action in the service and convenience of residents and property operators, and to meet operations requirements.
Digitization offers secure access to, and storage of, data and enables real time analysis in ways that paper can never provide. Yet, S-corps spend over $120 billion a year on printed forms that are outdated within three months. At least 70 percent of these businesses would also fail within weeks if they suffered the loss of their paper records through a catastrophic fire or flood (Record's Nation).
Going forward
The recent lockdowns accelerated apartment owners' drive toward automation. Adaptation became mandatory and many property owners saw the shift as an opportunity to upgrade their processes.
Centralized data management allowed offices that were locked down to continue operations unabated. Suddenly reducing waste and lowering costs became an afterthought as business survival became the central consideration.
Automation made it possible to move and share data, while continuing to bill and collect rents online or via touchless processes.
The lockdowns changed renters, too. Residents migrated in greater numbers to paperless and online rent payments, preferring automated and touchless transactions. Online payments are projected to reach $18 billion by 2027, a 24 percent growth over 6 years (Fortune Business Insights report).
Office automation will continue to gain traction as many companies struggle with worker shortages.
Accounting automation and procure-to-pay processes—central to any business—have gained momentum as staff work from home or are still unable to get into offices (Finextra).
Once, automation simply reduced cost and improved operational efficiency by eliminating tedious or repetitive manual labor and reducing human error. Today it's essential to operational continuity.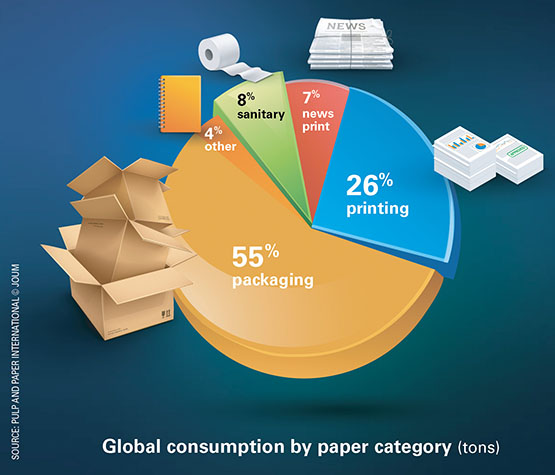 If you enjoyed this article, please consider sharing it!