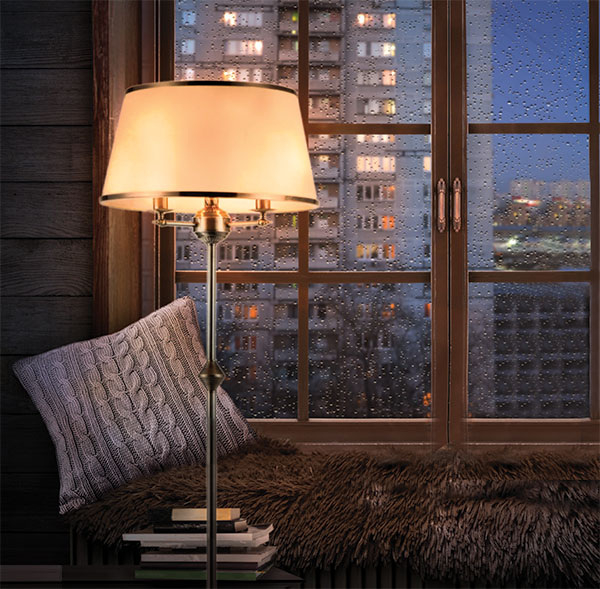 The foundation for using energy responsibly is resident behavior. Benchmarking is important. Data analysis is critical. But connecting resident consumption with the "on" and "off" switch moves the needle. Can apartment operators really motivate residents to conserve energy and water in their apartments and make a significant impact? Behavioral scientists say "yes."
The concept of sustainability in today's world is complex. Its simple definition has shifted over time, but is generally thought to be: using only what we need so as to leave enough for future generations.
The single-family housing industry has had wide success in proselytizing homeowners on the concept through the Energy Star and WaterSense brands. Unlike apartments, this market lacks split incentives, since the person funding energy saving changes or adopting energy-saving behaviors is also the person saving operating costs. A focus on quantifying consumer savings allowed the EPA's Energy Star program to demonstrate the value of conservation for buyers. Today, Energy Star is one of the most recognized labels in the nation, claiming utility bill savings of $362 billion since its inception in 1992.
However, the for-rent model is far more complicated. It spans a wider range of products, markets, demography, operational models and more. While apartment operators are the single largest distributor of utilities in the nation, there is no universal payment model used when billing residents.
Some apartments include utilities in the rent with no resident visibility into consumption or service cost. Some apartments list rent and utilities as separate line items on residents' bills. Still others bill only rent while the residents purchase service directly from utilities. There are endless combinations of how apartment operators transact electricity, water, and cable, waste, and a growing host of other ancillary services within their property operations.
Given this diversity, how can apartment operators possibly unify a message of conservation across all operational models with any replicable and long-term result?
The world is changing. The need for resident participation in conservation efforts is growing as apartment businesses seek ways to meet lender and government benchmarks—and resident expectations
Such financial and social pressures intensify the need for shared accountability in results-focused programs. New ways of breaching the wall of split incentives—a clear and present barrier to apartment resident buy-in—are important to the ultimate goal of sustainability. With a third of the nation renting, a number that continues to rise, the successful execution of such a social campaign would have a wide impact.
Social marketing steps in
What is social marketing and how can it help? In the apartment business the goal of traditional marketing is to persuade prospects to rent an apartment at your community. Social marketing uses the same methods to coax individuals into adopting new behaviors, attitudes or ideas. It seeks to influence social behavior, not to the benefit of the marketer, but to benefit the target audience and the wider society.
The use of social marketing to influence behavior, especially as related to human health, has been around since the 1970s.  Think of the anti-smoking campaigns or Mothers Against Drunk Driving's campaign to assign a designated driver when planning a night out.
Using social marketing to promote conservation is a more recent phenomenon as identified in Fostering Sustainable Behavior: An Introduction to Community-Based Social Marketing. Written in 1996 by the environmental psychologist Doug McKenzie-Mohr, and now in its third edition (2011), the work is a primer on the concepts of community-based social marketing (CBSM).
Apartment owners and operators are in a position of influence with regard to advocating environmentally-friendly behavior. In fact, the authors cite the residential environment as providing a significant opportunity to influence sustainable behavior.
The core values of an apartment company are transmitted through its employees to its communities. Having sustainability as part of the corporate mission is a good start to a social marketing campaign for sustainability, since it's harder to sell any concept from scratch. But what are the action steps beyond that?
Dr. McKenzie-Mohr recommends using the scientific method in devising a sustainable CBSM campaign. That means that the results of the campaign must be measurable. The results should also be compared to changes in behavior of a "control group," not exposed to the campaign so that the campaign's effectiveness can be assessed.
"CBSM is based upon research in the social sciences that demonstrates that behavior change is often most effectively achieved through initiatives, delivered at the community level, that focus on removing barriers to an activity while simultaneously enhancing the activity's benefits," said Jennifer Tabanico of Action Research, a company that promotes behaviors that lead to clean, healthy, sustainable communities. "CBSM brings together knowledge from the field of social marketing with a variety of behavioral change 'tools' drawn from social psychology, environmental psychology, and other social sciences."
5 steps to campaign success
With these overarching concepts in mind, you're ready to begin developing your community's CBSM.
[1] Select a target behavior—The campaign should focus on behaviors meeting two thresholds:
No behavior can be divisible: Example: Reducing electricity usage is a behavior that can be approached many different ways, each of which is distinctly different with its own barriers and benefits. Complexity dilutes the campaign narrative. On the other hand, turning off a computer when not in use focuses on a single behavior.
Every behavior should have an end state—Stated more simply, pick behaviors that are linked to the outcome. Visiting a website does not save energy, but making the thermostat adjustment could.
Choose behaviors with high potential for success by charting:
Impact. Choose sustainable behaviors with the highest fiscal impact. In water-burdened areas, those initiatives targeting water savings might be more impactful than saving electricity.
Penetration: What sustainable behaviors have already taken root in your community that might be expanded? Behavioral change is best propagated at close range. If the community has a recycling program, leverage those already engaged to draw in others.
Probability. What's the potential of your community engaging in the proposed behavior? Select low hanging fruit to get started.
The winning trifecta? Changes with high impact, low levels of adoption (room to improve), and high probability of willingness to change. Promoting behaviors that already exist but have low levels of adoption is easier than launching a campaign from scratch.
[2] Barriers and benefits—Internal barriers include a lack of knowledge or motivation and unsupportive attitudes. External barriers are generally those things that are outside of the individual's control–difficulty of program participation, complex forms to fill out, availability of technology. Just as uncovering the objection in the sales process is the first step to overcoming it, so too, is determining the barriers (and benefits) to your sustainability program.
Often, people fear that such initiatives aim to solve problems that the community didn't ask to be solved. Communication is critical.
[3] Develop a strategy—This includes the behavior you wish to promote as well as the one you wish to discourage. One tool is social diffusion, the adoption of new behaviors because neighbors have, is a simple technique for the neighborhood environment. At the heart of CBSM is its use of behavior change tools from the social sciences. This also includes social norms, commitments, prompts, cognitive dissonance and others.
[4] Run a pilot—Testing on a small scale is important to achieving cost efficiency in the rollout. Once you have a winner, remain consistent in delivery to maintain effectiveness. It's important to not only demonstrate behavior change, but also behavior change for the least cost. Test multiple strategies against one another to determine which has the best ROI.
[5] Implementation—You're ready for launch. Feedback to the community is another important step to a high level of success.
How does it work in practice?
Think Blue was a San Diego campaign that set out to reduce pollution from storm water runoff. Think Blue was developed as a wider concept to gather specific, targeted community campaigns under one brand. One such initiative was for La Jolla Shores Cove. The city identified bacteria levels in the Cove as a preservation and safety priority.
Tabanico was part of the campaign. The goal was to reduce cigarette butts, pet waste, gutter debris and standing water running into the bay, causing elevated bacteria levels. A direct business outreach program was created to educate businesses on the problems and to provide them with information on best practices to lessen them.
The San Diego program ran 18 months with notable results. Gutter debris decreased 77 percent, gutter water decreased 67 percent and standing water from washing down-beach equipment decreased by 85 percent. These results were all significantly better than those obtained at a nearby community that had been exposed to the Think Blue campaign but had not received the direct outreach coaching.
Tabanico will be a key note speaker at the RealPage Energy Summit in Richardson, Texas, in April.
If you enjoyed this article, please consider sharing it!