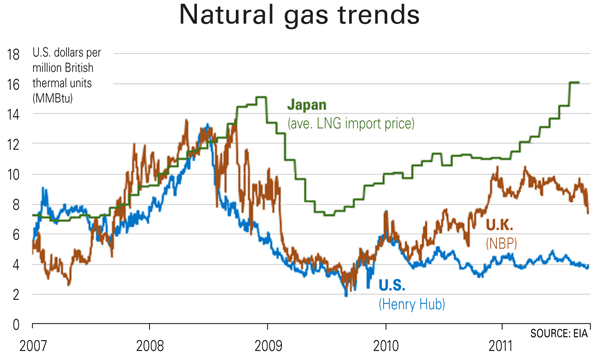 Rife with tension and uncertainty are fracking, gas storage and exporting the very same natural gas that had only just begun to ease prices down. So what's next?
Multifamily accounted for a whopping $18.03 billion in energy bills a decade ago, a number that has only grown alongside overall residential energy use since then, and then add some because of the country's shift from home-ownership to rentals. That was 15 percent of U.S. energy consumption in 2005, the latest year for which this data is available from the U.S. Department of Energy.
Fracking grows up
Fracking's large footprint on our industry and our country is hard to ignore. Long thought to be the country's energy salvation, it has something for everyone: jobs, controversy, cheap fuel, mystery, geopolitical leverage and dirty water.
This March, the process of hydraulic fracturing, known as fracking, celebrated 65 years since the first patent was issued in 1949 to Halliburton Oil Well Cementing Company. All these years later fracking has matured to elevate the U.S. to lead position in global oil and gas production.
March seemed a big month for energy on other fronts, as well. One of the largest gatherings of researchers and those who drill oil and natural gas (IHS CERA Week) gathered in Houston to discuss a plan to address, among other things, the environmental concerns of fracking, and its stigma.
"There is a better appreciation for the need to take seriously the need to protect the public and reassure the public this shale boom can be done safely." Jason Bordoff, director of the Center on Global Energy Policy at Columbia University said.
Many think the shift in transparency has more to do with the increasing number of wells making their way toward populations and further from remote oil fields. Dealing with nearby residents will become a must as wells continue to encroach cities and towns.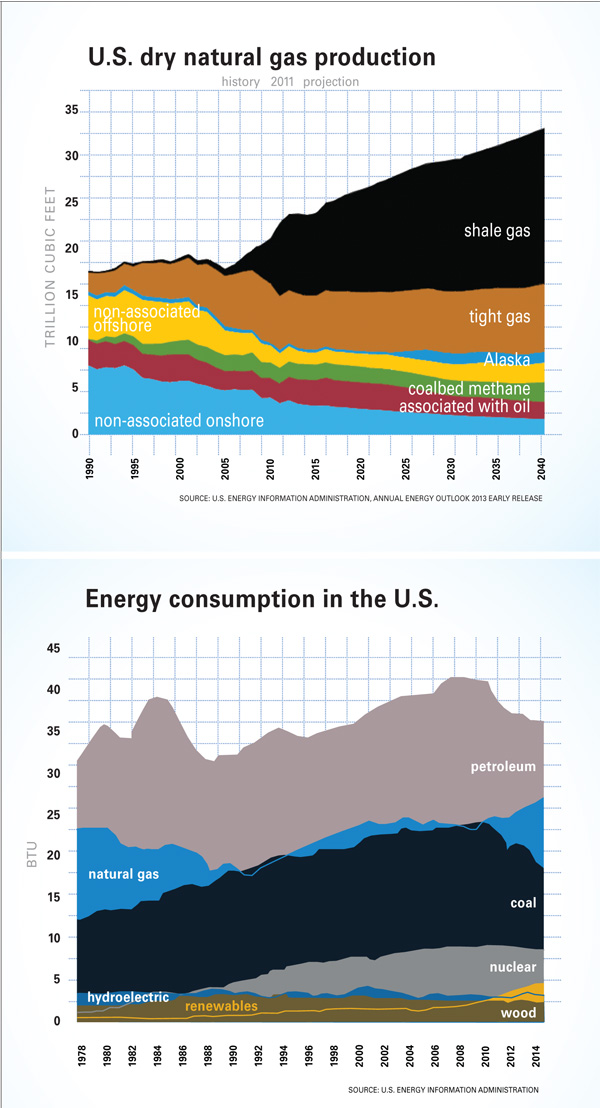 The big chill: exports
And then there's the Russian invasion of Crimea. Putin's latest move is heating up the discussion of U.S. gas and oil exports to Europe, a discussion that, heretofore, had been generally stalled on Capitol Hill.
Six European nations rely on Russia for 100 percent of their gas, while seven others get at least half their gas from Russia. And Europeans won't be drilling themselves out of the problem any time soon since European property owners don't have subsurface rights to their property, as do many Americans.
"Why would you be in favor of drilling on your property if you don't stand to gain anything from it?" said Chris Finlayson, chief executive of British energy company BG Group, in regard to instances where mineral rights are controlled by governments, instead of by individuals.
Until now the Obama administration has stood as the last hurdle in the move to export natural gas from the U.S. There are over 20 export license applications stalled at the Department of Energy (DOE), the oldest for over 800 days.
Primarily Dow Chemical, closely-tied to the administration, has lobbied heavily to stall exports out of concern that it will raise domestic prices.
While the world hungers for natural gas, the truth is that it will still take time for Europe to see any American liquefied natural gas (LNG); the first U.S. LNG export terminal out of the six approved isn't expected to start production until late 2015.
With all the controversy circling natural gas and making matters worse for consumer prices, an unusually cold March eroded stockpiles already at an 11-year low.
About 49 percent of U.S. households use gas for heating, especially in the Midwest according to the U.S. Energy Information Administration (EIA). With more cold weather forecasts looming, it seems hard to catch a break on utility bills. This is not good news for apartment owners or their residents.
Who could have prepared for such a perfect storm of rising energy costs, weather, and politics? It's critical to our operations and our residents that we get in front of energy prices because this is certain: energy prices will remain volatile and we are tied to this ebb and flow until we make and improve channels to control costs.
Old models of gas price drivers based on hurricane activity in the Gulf of Mexico have been replaced by a new model. Prices are now tied to everything from Putin invading Crimea to how much is left in storage to weather in the Northeast.
Thanks to an unusually cold winter and supply bottlenecks, natural gas recently hit its highest price since December 2008. So how long will prices stay elevated and how can one possibly get ahead of the game?
A penny saved
Under normal conditions, natural gas consumption in is cyclical. Historically, between April and November more natural gas is produced than consumers demand. Producers use a system of underground pressurized storage that builds inventories until mid-fall which are then used through winter. That said, in recent years gas has started to partially displace coal as a raw fuel for electricity generation which has had a moderate increase in natural gas demand during the summer months of air conditioning use.
Natural gas is stored in depleted oil or gas reservoirs, in natural aquifers, or in salt caverns. Federal energy forecasters in March predicted that natural gas prices next winter will average about 3 percent higher than they did this winter. Still, gas supplies will re-build as production increases.
The arctic weather that hit much of the nation created record demand that consumed an enormous surplus of gas in storage according to the EIA.
But it could have been worse. Despite record temperatures not seen in over a generation, natural gas storage levels and new supply such as fracking helped control price spikes in wholesale markets to a few days.
While prices have fallen since February, they have yet to drop to where they were a year ago and probably won't until reserves reach previous levels according to the EIA.
Continuing cold weather is expected to keep reserves down through April, and set the stage for record production through the spring and summer. Gas producers are expected to ramp up production in order to take advantage of the higher prices.
The EIA projects a surplus by 2018 leaving supplies robust enough for a healthy export market.
Until then and beyond, multifamily will need to stay in tune to an ever-changing globalized market and political ebbs and flows of pricing.  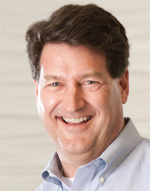 Authors Tom Spangler is one of the elder statesmen in resident utility billing, meaning he has spent entirely too much time trying to explain what he does to people outside the multifamily industry. Spangler is a consultant currently serving as energy manager for Greystar. Prior to that, he managed ancillary income and utility expense programs for UDR for over a decade. Spangler is a lifelong Virginia gentleman and has an engineering degree from Virginia Tech and an MBA from the Darden School at UVA. Tom lives in Richmond, Va.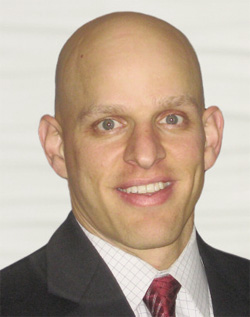 Darren Novich is managing partner at The Energy Link where he reduces energy costs for some of the largest multifamily companies in the country. Novich has also worked with several energy supply providers. He served four years in the U.S. Air Force and graduated from the University of Florida. Novich lives near Atlanta, Ga. His knowledge and experience as an energy trader gives him the advantage against any therm or Kwh.
If you enjoyed this article, please consider sharing it!