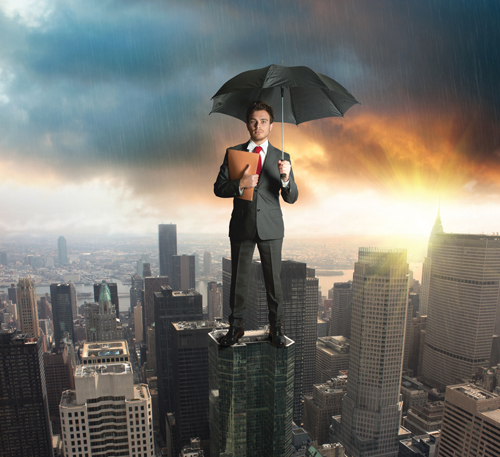 Budget season is here. Perhaps yours is already done. If so, count your lucky stars. If not, here's a quick primer on rate increases, a weather outlook for the coming winter, and an outlook on natural gas and electricity prices. Oh yes, and don't forget the impact of weather on budget variances.
With regard to the Consumer Price Index (below) I like the first row because it is a worst case scenario showing the highest annual increase in the last 5 years.
There are also 5 year and 3 year average annual increases shown. If you prefer, you could use that instead. Note that natural gas has experienced a decrease, on average, but that is not expected to continue. It also shows historical performance. In the case of water/sewer and trash, this is probably a good gauge for setting future expectations.
Since energy (electricity and natural gas) tend to be more volatile, you may want to avoid historical averages and instead use the U.S. Dept of Energy's forecasts for retail price increases for 2014. Currently, those numbers (charts to left) are: electricity 1.4 percent increase, and natural gas 10.6 percent increase.
Note that the U.S. Department of Energy (DOE) releases updated numbers about once a month. These numbers are from the October 8, 2013 release. If you can wait to finalize your budget until the next update, it might make sense to use their current numbers as a placeholder and refresh your budget when the new numbers are published.
Weather review
For the summer months, (June, July, and August) the National Weather Service reports above-average temperatures for the western U.S., and below-normal temperatures for portions of the central U.S.
Generally, the peak winter weather months are December, January, and February. For those months, the National Weather Service predicts above-average temperatures for the western U.S., and normal temperatures for the eastern U.S.
Natural gas price outlook
According to the DOE, "Natural gas spot prices averaged $3.62 per MMBtu at the Henry Hub in September, up 19-cents from the previous month. While prices declined from April through August, they began increasing in October in anticipation of the winter heating demand.
The U.S. Energy Information Administration (EIA) expects the Henry Hub price to increase from an average $2.75 per MMBtu in 2012 to $3.71 per MMBtu in 2013, and $4 per MMBtu in 2014. Natural gas future prices for January 2014 delivery (for the five-day period ending October 3, 2013) averaged $3.83 per MMBtu.
Current options and future prices imply that market participants place the lower and upper bounds for the 95 percent confidence interval for January 2014 contracts at $2.91 per MMBtu and $5.04 per MMBtu, respectively. At this time a year ago, the natural gas futures contract for January 2013 averaged $3.84 per MMBtu and the corresponding lower and upper limits of the 95 percent confidence interval were $2.77 per MMBtu and $5.31 per MMBtu.
Electricity price outlook
According to the DOE, "The rising cost of generation fuels, particularly natural gas, contributes to a projected increase in the residential price of electricity. During the upcoming winter months, EIA expects residential electricity price to average 11.9 cents per kilowatt hour, which is 2.3 percent higher than the winter of 2012-2013."
Authors Kent McDonald and Darren Novich
If you enjoyed this article, please consider sharing it!