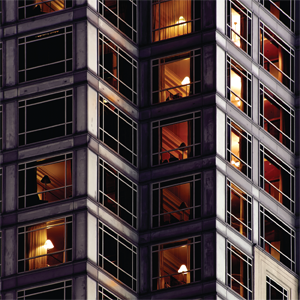 The American Council for Energy-Efficient Economy (ACEEE), with the support of the John D. and Catherine T. MacArthur Foundation, is undertaking a multi-year project to improve and expand utility programs to improve the energy efficiency of multifamily housing.
The goal of the project is to expand the number of utilities offering multifamily energy-efficiency programs, and increase utility spending and savings for these programs by at least 25 percent by the end of 2015. The project will encourage the creation and expansion of comprehensive building upgrade programs for market-rate, and affordable, multifamily housing through partnerships between utilities, and the housing community. ACEEE is partnering with CNT Energy to actively engage utilities and housing groups; facilitate peer-to-peer learning; and provide resources to utilities, regulators, and housing stakeholders.
Multifamily buildings present a tremendous opportunity for improving energy-efficiency. CNT Energy and ACEEE recently completed a report, funded by the MacArthur Foundation, entitled Engaging as Partners in Energy Efficiency: Multifamily Housing and Utilities, which highlights the opportunity to improve the efficiency of multifamily buildings. Current programs have shown that comprehensive retrofits can cost-effectively improve the efficiency of multifamily buildings by 30 percent for natural gas, and 15 percent for electricity. Nationwide, at 2010 national average energy prices, this level of savings would translate into annual utility bill cost savings of almost $3.4 billion for the multifamily sector.
Utility programs provide significant funding, $7 billion in 2011, for energy efficiency improvements. This spending could increase to $16.8 billion by 2025, representing a significant opportunity to leverage utility resources to expand programs targeted toward multifamily buildings. The variety of utility programs. and the policies that govern them, means that no single policy will address multifamily buildings nationwide.
But in a utility program environment, where very few programs are designed specifically to serve multifamily buildings, there is much room for improvement across the country. Diverse and complex ownership structures, and utility bill payment responsibilities for market-rate and affordable multifamily housing, mean the multifamily market has unique program needs, requiring utilities to work with multifamily building owners to develop programs that match. By partnering with building owners and other multifamily stakeholders and policymakers, electric and gas utilities can create improved programs for multifamily buildings and achieve greater cost-effective energy savings.
This project combines outreach, research, peer-to-peer exchanges, and technical assistance to encourage and assist utilities to offer quality multifamily programs. Key components include a working group of electric and gas utilities that are interested in implementing comprehensive programs to reduce energy use in multifamily buildings within their service areas. With participation from multifamily housing experts, this group serves as a peer-to-peer support and learning network.
Resources for utilities, housing, community groups, and others to help them pursue multifamily energy efficiency programs. These resources include:
A baseline assessment of the existing multifamily utility programs in the metropolitan areas with the largest number of multifamily apartment units;
A primer on the multifamily housing sector written for utility program managers;
 Case studies detailing existing exemplary multifamily utility programs and providing program planners with information on program design, costs and savings, participation rates, and lessons learned;
Resources to assist housing groups, and utilities, in effectively partnering, and more.
If you enjoyed this article, please consider sharing it!