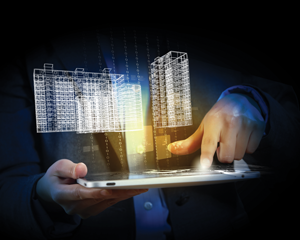 I've been to a few multifamily events this year dealing with utility management and conservation. It is great to see our industry embrace the efforts to be more environmentally friendly.
With regard to conservation, the theme of "just do something" seemed to resonate from the sessions I attended. As I thought about that concept, I wondered if just doing something is enough.
How do you figure out what that something should be? How do you know if it's working, or if you spent dollars in the right place? In the sea of dual flush flappers, low-flow toilets, lighting retrofits, and power cogeneration, where do you start?
Over the past years, we have implemented a number of green initiatives across our portfolio. For example, our corporate office has a recycling program, as do many of our communities. We've installed CFL lighting, and water conservation devices. And, we are migrating to an entirely paperless workplace at our communities, and corporate office.
If you subscribe to the "just do something" philosophy, you could argue that these programs are successful without further review of the projects. Taking the next step, and measuring your progress and results, does not have to be complicated.
I'm not one who suffers from paralysis by analysis, but I do like to know when my efforts have real impact. To show how far you have moved the needle, planning and analysis are necessary.
Level the playing field and start with consumption
Here's one way to get started: I group my apartment communities by type, in order to compare like communities. I derived four groups: garden, garden + townhome, townhome, and mid-rise.
Next, determine the unit of measure. I decided to base my review, and selection process on consumption. Focusing on consumption takes the rate variable out of the equation. If consumption has decreased, cost will decrease. Depending on your available tools, determining which of your communities are the largest users of gas, water, and electricity could be a daunting task. Fortunately, I have access to all of my utility payment, and consumption information, online through my convergent billing vendor.
Don't have this option? All is not lost. There may be others in your company who track this information. Check with your accounting staff, as they may track consumption, along with monthly expense information. Check with the person, or team, in charge of your budgets; they may track this for utility budgeting purposes.
A simple spreadsheet can bring the picture into focus
Place the aggregated community consumption information into a single spreadsheet. In the spreadsheet, create separate tabs for gas, water and electric. Sort by community type, and consumption, and the largest energy consumers become evident.
As you might imagine, being a predominantly garden/midrise company, we don't have any real utility hogs, but this quick analysis does spotlight a few communities. To dial the analysis in a little further, factor in unit count to see who is consuming the most, on a per-unit basis. The communities using the most of each commodity should become your target for improvement.
The next natural step is to take a deep dive into the target communities to uncover why their consumption is so high.
If you enjoyed this article, please consider sharing it!