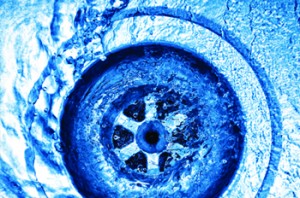 For Houston property owners and residents, change—at least in the area of waste water—has occurred. Charter Amendment Proposition 1 passed in November, 2010, approved a dedicated funding source to enhance, improve and renew drainage systems and streets in Houston. It became effective and began to appear on residents' water bills July 2011. The proposition creates revenue for the City of Houston, but alternatively, creates a new and hidden tax on property owners and residents.
The proposition created a dedicated "pay-as-you-go" fund to improve city streets and drainage facilities. It now impacts fees on developers and drainage fees, has resulted in an increase on the City's property tax and has also created charges on proceeds from Metro, TxDot, federal and other contracts or grants to improve the City's infrastructure for streets and drainage.
Prior to this proposition, water drainage was based upon the size of the meter with a monthly, flat service fee. Now it is based on the linear square footage of the perimeter of the property.
Supporters of the proposition initially estimated an average $5 per month increase per homeowner's water bill. However, on June 7—just days before the first bills were issued—the mayor revised the estimate to $8.25 per month (a 65 percent increase).
Proposition 1 has definitely had an impact on multifamily. Where a management company re-bills wastewater charges back to the residents, the estimated increase per unit (based on a unit count of 400) has been $12.50 per unit; a 130 percent increase from the original quote of $5 per household.
Houston's Proposition 1 is one example of how municipalities are finding ways to cover increasing costs in wastewater.
Change has a tendency to spread and we expect similar changes in other state, county and city municipalities throughout the country.
Author: On any given day, Mark Copeland oversees day-to-day operations of over 20,000 WestCorp Management units in eight states. Having previously served as EVP and COO of a property management firm where he was responsible for 66,000 units, he excels at large scale. With his unique background in renovation, construction and capital improvement, Copeland monitors daily activities with an eye on the future.
Proposition 1
To recover the city's cost of service to provide drainage to benefitted properties, there is hereby imposed annual drainage charges calculated as provided herein on all parcels of real property within the drainage service area for which drainage service is made available under this article, save and except for those properties exempted from the payment of drainage charges as provided herein.
The rate applicable to each square foot of impervious surface of a benefitted property shall be determined on the basis of whether the land use of the benefitted property is classified as residential or non-residential. In addition, the rate applicable to a residential property shall be determined on the basis of whether the drainage system for the property is curb and gutter or open ditch.
All drainage charges shall be calculated by applying the appropriate rate per square foot of impervious surface as specified in the Schedule of Rates attached hereto, multiplied by the area in square feet of impervious surface on each benefitted property.
The area of impervious surface on each benefitted property shall be determined on the basis of digital map data associated with tax plats and assessment rolls or other similar reliable data as shall be determined by the director.
In the event of a residential property is served by curb and gutter drainage on one or more sides and by open ditch drainage on one or more sides, the appropriate rate shall be determined by the street address for the property and the drainage system that corresponds to that side of the property.
If you enjoyed this article, please consider sharing it!