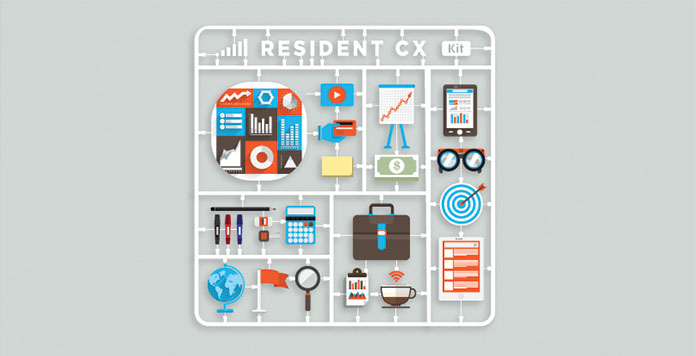 The industry has generated, analyzed and applied massive amounts of data to build successful apartment operations across the country. Data is used to calculate asking rents, track utility rates, find leaks, and just about everything else. The next horizon in this brave, new digital age: weaving all functions together to create a beautifully simple renter experience.
We now have smart apartments with remote-controlled locks, security cameras, smart lights, environmental controls, and more. Great stuff. Most residents welcome the convenience. Yet the truth is that all this hardware has yet to be connected in a significant, whole property, whole experience way. Disparate systems are not yet joined under a single purpose: to enhance the resident's life in one unified, seamless experience.
We can play music and rain sounds on our smart speaker, but the day has yet to come when we can ask Alexa to fix a leaky toilet, pay our rent or report a broken sprinkler head that we noticed on our evening walk.
The connection is not yet there. But it soon will be. Consider the progress we've made so far.
In the beginning there was data
Once there was big data. Unstructured, but massive and full of potential—or so we believed. We began to find ways to structure and analyze the data into points of knowledge, and then to use software to process the data in a way that delivered commercial value. Physical objects were low-hanging fruit in the process and allowed engineers to analyze data to better understand the past.
Case in point. Software analyzes water consumption on our property and alerts us to data anomalies. A sudden and irregular spike in consumption could mean a ruptured pipe, or just a popular time to run the dishwasher. We've made great strides in analyzing inanimate objects, processes and systems. The next great leap is a little more complicated and requires behavioral science: meshing data against human behavior in order to create a simpler at-home experience for residents.
While analysis of user data has become a point of contention in the public arena, given that social media sites and others have used its predictive powers for ill, there are many industries that use data to provide unquestionable social good such as in health care, medicine and life sciences.
For apartment operators, the next, and bigger, step means connecting data with humanity in a way that is useful, simple and intuitive.
Lest we forget, residents have more powerful tech than apartment operators. Today's prospect and resident own the process. They dictate what they want, and apartment operators are in the business of accommodation. This consumerization of technology has essentially flipped the way business is conducted. Closely following the resident's preferences will forge a blending of human behavior and preference, enabled by tech.
Notable trends
Four notable trends for the future are the sharing economy, blockchain, augmented intelligence and the internet of things. All will impact the business of apartments, but none as much as IoT.
The two biggest challenges will be to truly connect not just an apartment, but a community, internally and to the world. Fully integrating maintenance systems, security, accounting and every other function creating the resident's experience, according his convenience and need.
The second challenge is that apartment operations are not built and structured to react in real time. Technology, on the other hand, is built to respond to users in the moment of their need. Connecting such responsive systems will require an operational shift and may be the industry's next disruption.
The truest indicator of tomorrow's best business practices will not be having the latest tech, but rather in exhibiting the behavioral changes that it enables.
Tomorrow's communities will have less to do with the property, and everything to do with the experience. No one knows that it's not about brick and mortar better than apartment operators.
The next big thing in rental prop tech will be the merging of many disparate systems and fragmented experiences into a single, simple, unified whole.
For apartment operators the latest tech will be all about creating simplicity at every opportunity.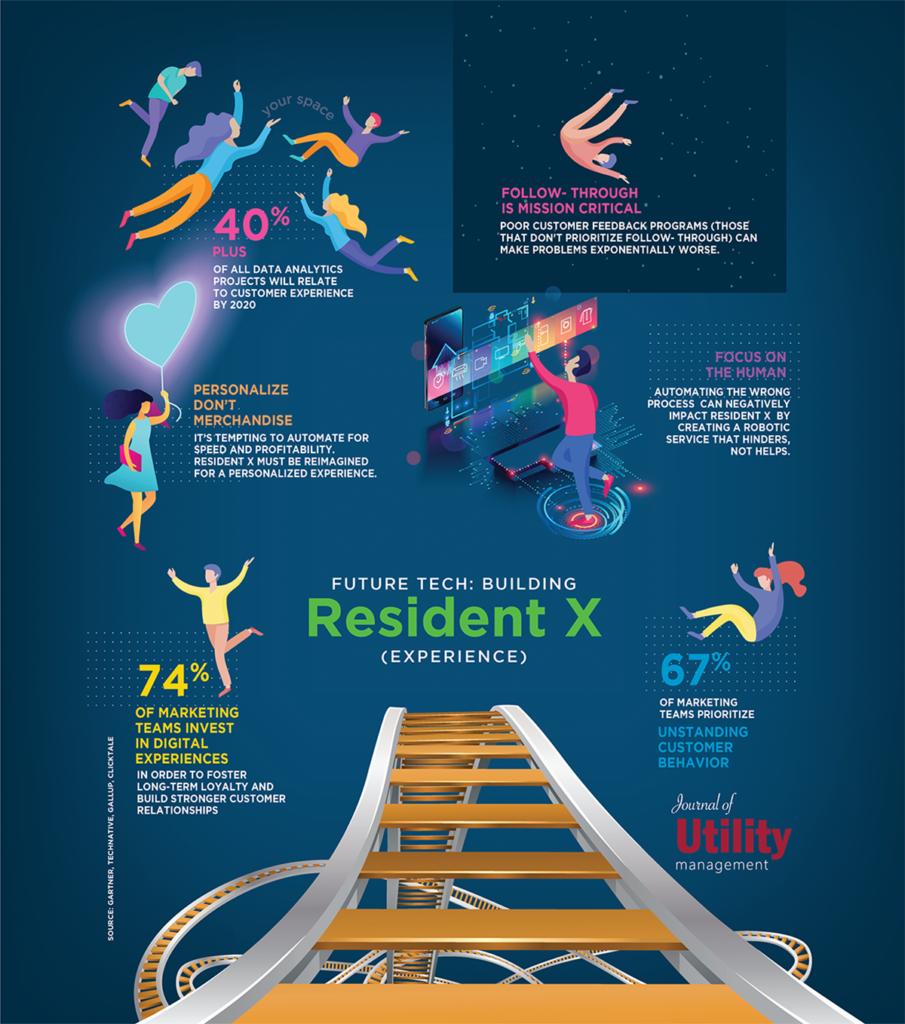 If you enjoyed this article, please consider sharing it!