Cities and states continue to bolster benchmarking, while the utilities baton is passed to the PUC in Texas. One thing remains: compliance falls squarely on the shoulders of the landlord.
Some of the latest legislation to affect apartment utilities has come from Massachusetts and Texas.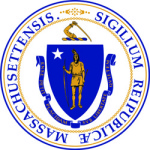 Massachusetts
In July the Cambridge Massachusetts City Council enacted the Building Energy Use Disclosure Ordinance. The ordinance applies to commercial buildings over 25,000 sq. ft. and multifamily residential buildings with 50 units or more.
Owners must track water and energy use (electric, natural gas, steam, and fuel oil) and report it to the Cambridge Community Development Department via the ENERGY STAR Portfolio Manager tool. Reports for 2014 must be logged by May 1, 2015, and annually thereafter.
Cambridge will publish the ordinance's results online and analyze the data to determine trends. The city will gauge its success by the improvement of those buildings' energy performance falling under the ordinance, and formally revisit the ruling by December 31, 2018. Hoping to see a trend toward conservation, the results will determine if and how Cambridge will modify the ruling at that time.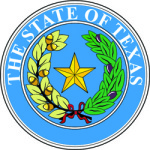 Texas
On Sept. 1, 2014, the Texas state Public Utilities Commission (PUC) assumed the authority for overseeing and enforcing regulations governing water submetering and allocation systems from the Texas Commission on Environmental Quality (TCEQ). As of that date, properties that bill for water usage must now register with the PUC instead of TCEQ. A copy of the PUC rules must be attached to each lease beginning on Sept. 1, 2014. Previously, the TCEQ permitted a summary of the rules to be provided to residents. This is no longer the case under the PUC's authority and a complete copy of the rules should be given to residents at lease signing. See nwpnews.com/regulatory-watch for the rules published by the Texas Apartment Assn. Administrative fees for submetering water must be clearly stated in the leasing documents—such fees may not be tied to water allocation systems (RUBS). The new rules of the PUC mirror the regulations put forth by TCEQ (with the exception of providing the complete set of rules to the resident at lease signing instead of an abbreviated summary as noted). The PUC will conduct hearings in the near future to determine if the current regulations should be amended. As an industry leader in utility and conservation management, NWP has been asked to and will participate in the rule making process.
If you enjoyed this article, please consider sharing it!