Navigating the future of cost containment and cash flow
In April of this year, I had the honor of hosting NWP's fourth Energy Summit. In the following pages, we have captured just a few highlights shared by this amazing gathering of water and energy professionals. Case studies have been included from three multifamily operators in addition to information on government programs beneficial to helping multifamily properties benchmark and conserve their use of resources.
At the beginning of May, President Obama called upon owners and managers to join the U.S. Department of Energy's Better Buildings Challenge to improve the efficiency of buildings within their communities by 20 percent or more over the next 10 years.
The Better Buildings Challenge is based on bolstering best practices and energy efficiency investments to help property owners control rising energy costs.
At our Washington, D.C. event, Maria Vargas of the DOE delivered an overview on the program, its progress, and the needed steps to participate. More than 190 organizations have committed to participate including: Winn Companies headquartered in Boston, Mass., the largest manager of affordable housing in the nation, EAH Housing, headquartered in Marin, Calif. and National Housing Trust based in Washington, D.C.
The President's executive action will also strengthen building codes to compel greater energy savings in new construction and deliver through Fannie Mae and HUD extra loan proceeds for energy- and water-saving improvements. Such improvements are expected to boost net operating income, lower utility costs for residents and owners, and deliver improvements to the property.
The Better Buildings Challenge is just one of a growing number of government incentives for property owners and managers. Funds are also available at many state and local levels for energy saving retrofits of all types; the hurdle is awareness and matching up to the most beneficial programs.
Such retrofits begin with a knowledgeable analysis including a wide sweep of metrics that include everything from utility rates, to level of use, to climate, while also considering rebates and other monies available for such upgrades.
Determining the greatest fiscal return for a specific community from energy efficiency programs requires the knowledge and guidance only derived from collaboration.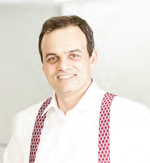 Ron Reed
rreed@nwpsc.com
If you enjoyed this article, please consider sharing it!