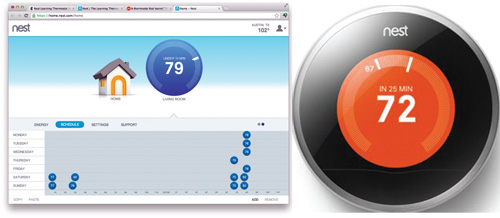 Feedback informs nearly every decision we make. Whether it's grades in school, a scowl from our wife or occupancy at our communities, we internally process the responses we receive and that becomes the basis by which we construct future choices. It's a simple principle of human behavior. Think Pavlov.
Another principle is that people want to perceive a certain level of freedom. In other words, the boring teacher with brilliant recall of facts-as-conclusions is statistically less effective than the teacher who provides the facts and coaches the students toward their own conclusions. Such processing, also called scientific method, is more effective in altering human behavior than memorization. Think Socrates.
So what do these simple principles of human behavior have to do with managing apartments?
Enter iPod inventor Tony Fadell, the brains behind the Nest Thermostat purchased by Google in January. Its simple design, like many Apple products, far understates its function allowing the user to quickly and intuitively learn how to use it. At first blush, you may not even know it's a thermostat. Be careful. It's only a Socratic lure coaxing you into greater thought, even behavior modification. And its three-years-plus on the market suggests it's working.
While it may look like a shiny hockey puck stuck to your wall, it's actually a siren calling the resident to energy conservation. And that's what it has to do with apartment and utility management.
Energy conservation is on the hearts and minds of legislatures, utilities, landlords and residents.
Apartments have become the next target for energy savings as regulators begin to hone their reach with benchmarking and other rules aimed at making metric-based improvements in commercial conservation.
One challenge to these initiatives is something called "split incentive." In a nutshell, apartments are not single-family homes. The same incentives that worked for homeowners can't work for apartments. The landlord who might pay for energy saving retrofits doesn't necessarily pay for the utilities in his units so he wouldn't directly recover the cost benefit. And the residents who use the utilities and might benefit from energy saving retrofits don't own the building, and have little sway in upgrades.
However, owners that invest in in-unit green upgrades will be making long-term improvements to their properties that can be marketed to new or renewing residents and eventually recouped on sale. If utility costs keep increasing faster than rents, these measures will have an impact because they lower the resident's total cost of renting.  And regulations like benchmarking will make these investments more visible to investors and residents.
Benchmarking an apartment's energy use will someday be a required standard, but until that day we are reliant on resident's personal conservation choices. Nest addresses that issue inside the personal space of an apartment where no landlord dares to tread.
After a thirty-day-cycle, the resident receives an emailed report of their energy use in a fun infographic format, along with hints on saving energy. To add competition, the report also reveals how their energy use compares to their neighbors, others in the state and the country. In many geographical areas, the Nest is connected to the local utility company and can provide specific data correlated to actual dollars on their energy use with equally-specific recommendations on saving money.
The Nest awards little graphic leaves on the display when being used efficiently and advises residents how well they are saving compared to other Nest owners.
It connects to the Internet allowing the resident to control the apartment's temperature from the web, phone or tablet. Residents can check the apartment's temperature and easily schedule away time while at work, program the thermostat to adjust down at night, auto-calculate the amount of time it will take to heat or cool the apartment before the resident rises, all while saving on their energy bill with every refinement of the device.
Its motion sensor detects and memorizes a resident's movement within the apartment. After a week of learning the occupants' behaviors, including adjustments to the temperature and usually home-not-home patterns, it begins to make small changes in the temperature control to save energy while maintaining the same comfort levels.  One way it does this is by circulating hot or cold air already in the space, rather than creating new heat or cold. Another is by raising/lowering the setting when the occupants are not at home. Since residents set the limits of the changes, they can save more or less money, and accommodate pets who may be at home.
The Nest Thermostat is not cheap but at the present, it is the best off-the-shelf way of communicating energy efficiency and behavior modification to residents  we can find. Retail, it runs about $250 a unit. Bulk pricing is available and with the purchase by Google, it's still uncertain whether pricing will change.
Nest also opened its API code, meaning that third-party vendors can access their platform to build and offer additional functions. It works in much the same way as the iPhone is a platform for apps. It's unclear how Google will promote this feature but Nest's original goal was to create a fully-automated home that could be monitored from the Internet. As well as temperature and smoke detection, the founders were already working on compatibility with security and entertainment systems.
Nest can make sense for common areas at a property and infrequently used rooms like a fitness center where occupancy is random and the savings can be substantial by resetting temperatures automatically when no one is there.
At present it may be hard to make the case for buying a Nest for units when much of the savings goes to the resident. To offset this you might charge, say, $10/month for the Nest and it would pay for itself (to the owner) in two years. An additional consideration is that Nest can be used to control costs in vacant units: a property manager only needs the device's product code to view and control its usage.
Though still a rich choice at its price point, Nest has a reach that transcends the split incentive. It delivers some energy savings to owners and places residents in control of their space with the competitive fun of a video game.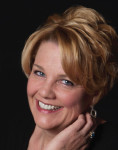 Authors DeeAnne McClenahan is the senior director of procurement and sustainability for Greystar, one of the largest owners and operators in the multifamily industry. McClenahan has focused on controlling costs across the portfolio, including supply chain and utility management, raising the focus of energy management, efficiency, and sustainability as a core strategy of Greystar across the country. A LEED Green Associate and Certified Sustainable Building Advisor (CSBA), McClenahan developed the Greystar Green Awards program as a way to engage, motivate, and educate property staff and residents, collect data, and promote sustainability for every community. A graduate of the University of Maryland, McClenahan lives near Phoenix, Ariz.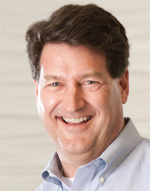 Tom Spangler is one of the elder statesmen in resident utility billing, meaning he has spent entirely too much time trying to explain what he does to people outside the multifamily industry. Spangler is a consultant currently serving as energy manager for Greystar. Prior to that, he managed ancillary income and utility expense programs for UDR for over a decade. Spangler is a lifelong Virginia gentleman and has an engineering degree from Virginia Tech and an MBA from the Darden School at UVA. Tom lives in Richmond, Virginia.
If you enjoyed this article, please consider sharing it!