It has the power to transform multifamily swifter than any other. Here's what you need to know about looming legislation.
Energy conservation rings loudly in the legislative halls of many states as lawmakers tackle issues related to the utility billing of multifamily residents. Since the reasons behind the legislation differ, the bills and lobbying effort take different forms. Those in the utility billing and multifamily industries with presence on Capitol Hill are monitoring and participating in the process to ensure a positive outcome.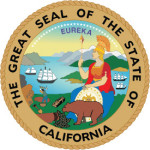 California
In February, 2013 Senator Lois Volk and Assembly-man Paul Fong introduced California Senate Bill 750. SB 750, as introduced, mandates the installation of submeters for water billing, prevents the use of allocated ratio utility billing system (RUBS) methods, and prohibits the pass-through of administrative fees to residents. The impetus for this bill was two-fold. California legislators hope they can achieve significant water and electricity conservation to help meet required reduction mandates. Additionally, the sponsors wanted to provide a consumer protection framework for California residents.
The sponsors reached out to environmental and tenants' advocacy groups to help craft the legislation. As is the case in Ohio, the terms of the introduced bill would have prohibited long-standing practices (and lease agreement language) in California.
Utility billing and multifamily lobbying groups attempted to work with the bill's sponsors to modify onerous penalty provisions, expansive disclosure requirements, and impossible meter maintenance timelines. They pushed to include language that would streamline the meter testing process with the California Department of Weights and Measures (W&M). The sponsors made some changes to SB 750 but did not make enough to mollify all of the bill's opposition.  Due, in part, to last-minute lobbying efforts the bill stalled in the Water, Parks and Wildlife Committee and did not advance to an Assembly vote. At that time, the sponsors decided to make the bill a two-year bill and resume in 2014.
SB 750's sponsors continue to work with multifamily and utility billing groups to modify the terms of the bill in order to secure passage.
In February of 2014, Asm. Adam Gray introduced Assembly Bill 1983. AB 1983 codifies existing accepted practices in California, such as the ability to use allocated (RUBS) methodologies and pass-through administrative fees to residents. AB 1983 contains common-sense consumer protection language and penalty language. It also allows longer timelines for multifamily owners and developers to comply with a submeter installation mandate for newly constructed buildings.
A third bill is likely to be introduced which will tackle some of the issues with W&M. During the negotiations on SB 750 it became clear to all involved that the parties could agree on modifications to the duties, obligations and regulations of the Department of W&M. They will submit a stand-alone bill that will codify the areas of agreement including the ability to test meters in different counties other than where the property is located, the ability to pre-test meters without specifying the exact location where the meters will be installed, and a better definition of when a meter is placed in service; this removes the specter of civil and criminal penalties for meter manufacturers that submit meters for testing that do not pass on a county's test bench. The last point is one of contention which led to the vast majority of meter manufacturers' refusal to ship to California.
Connecticut
The Connecticut Public Utilities Regulatory Author-ity (PURA) began codifying regulations regarding electricity submetering in the summer of 2013. Like California, Connecticut has previously enacted a statute that requires energy reductions.
Connecticut legislators realized that the state has a large stock of multifamily buildings that are master-metered for electricity service, yet owners are not allowed to submeter electricity to provide price signals to residents for conservation. Legislators enacted a law that allows for the expanded use of electricity submeters and tasked PURA with regulating their installation and use.
Accordingly, PURA asked tenants' groups, utility stakeholders, meter manufacturers, utility billing companies, and multifamily owners to participate in drafting regulations pertaining to the installation of electricity submeters and resident billing. The working group provided a draft, approval mechanisms, and other comments to PURA in January of 2014. The anticipated enactment of the regulations had been scheduled for the summer of 2014. However, a group emerged that is concerned about how multifamily owners that have electricity generation or co-generation capabilities will be regulated. This will push back the likely enactment to the winter of 2014.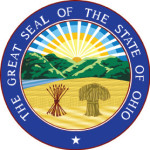 Ohio
In October of 2013, the Columbus Dispatch ran a three part series detailing the (currently legal) practice of "marking up" residents' electricity bills by two multifamily owners in Ohio. The affected residents paid more than they would have if they were the customer of record with the local utility and the owners in question recovered more from their billing program than they were billed by the local utility. These are not standard practices in the utility billing industry in Ohio (nor any other state).
In response, Representative Mike Foley introduced House Bill 422. HB 422 not only prevents mark-up or over-allocation of electricity billing, it also prohibits current practices in Ohio such as allocated (RUBS) billing and the ability to pass through administrative fees to residents.
In addition, HB 422 contains onerous penalties. Accordingly, the utility billing industry and multifamily lobbying partners are opposing HB 422 and will introduce a competing bill. This bill will codify existing practices in Ohio, such as the ability to use RUBS and pass through fees, and enact common-sense lease disclosure requirements and consumer protections.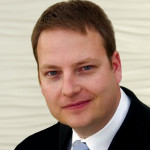 Author Michael Foote is senior regulatory and corporate counsel at NWP where he's been on the legal team since 2008. Prior to NWP Foote was general counsel for ista North America, Inc. He has 14 years experience with utility billing law and is regarded an industry expert. He lives near San Diego, California.
If you enjoyed this article, please consider sharing it!