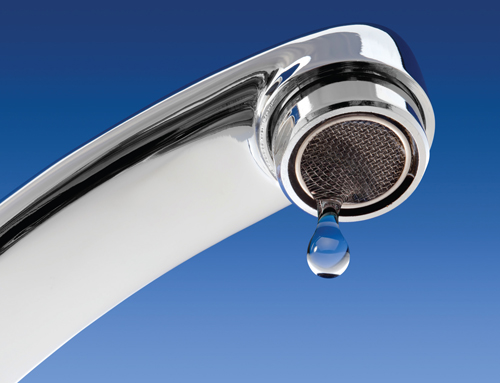 Submeters have finally become the smart meters of the multifamily industry.
For the past 15 to 20 years, the use of submeters has steadily grown in the multifamily industry—whether due to regulatory requirements or owner preference—to ultimately facilitate utility cost recovery programs. This has allowed owners to lessen their utility expense while also motivating residents to reduce overall consumption by billing them for their specific usage.
Studies have shown a drop in consumption of 15 to 25 percent after installing submeters and, in turn, billing residents for their individual consumption.
The cost to install and maintain submeters has kept some owners from widely adopting them, but now they can be used as smart meters. With more sophisticated communication—particularly submetering systems that are accessible via the Internet and offer meter reads in increments of every hour, 15 minutes, or even more frequently—it is now possible to analyze meter read data to identify leaks and other usage concerns. As a result, the feedback is much closer to real-time rather than in the past when action was only possible after receiving a bill for the prior month.
Benefits of leak detection
The benefits of a leak detection program are many, spanning fiscal and conservation.
Halt damage and waste: First and foremost, you can protect assets by quickly identifying serious leaks and limiting asset damage. While broken pipes can result in significant expense, studies show most unresolved leaks are caused by dripping faucets or faulty toilet flappers.
Here are a few examples of the impact of leaks that can easily go unresolved:
A dripping faucet consumes 15 gallons per day or 450 gallons per month
A 1/32" leak consumes 264 gallons per day or 7,920 gallons per month
A leaking toilet flapper can consume up to one-half gallon per minute or 21,600 gallons per month
Reduce utility expense: Identifying leaks can save residents more than 10 percent on their water bills. Owners also save since they often pick up the tab on larger leaks.
Improve resident satisfaction: Often, the resident does not even realize there is an issue until they receive their bill. Avoid such surprising utility bills by proactively resolving the issue before residents even find out.
Sustainability initiative: Leak detection is a critical element of any sustainability toolbox and should serve as a marketing tool for current residents and prospects not only as part of being green, but also a method of minimizing utility consumption and monthly bills.
"A faulty toilet flapper or dripping faucet running 24-7 results is a tremendous waste," shares Wes Winterstein, VP of utilities management at Bell Partners. "Developing a leak detection program to proactively correct such issues is essential to an effective operation and to stay ahead of costs."
What should you expect from a leak detection program?
Proactive alerts: Your property staff is busy so they should not be asked to go to a website or to filter through long reports. An alert should be sent when, and only when, it is believed that there is a real issue.
Avoid false positives: Following the adage of The Little Boy Who Cried Wolf, the property staff will cease paying attention to alerts if they repeatedly go to units and find no problem. Make sure that the thresholds are set high enough, and smart enough, to avoid false positives.
Consider resident response: Be careful if, and how, residents are informed. A good leak detection program will allow you, as the owner or manager, to provide stellar service to your residents by resolving unit-level issues before residents are even aware or receive a high bill.
Think twice about residents receiving a leak detection alert directly, as the unintended consequence may be an unhappy resident who blames the property and wants a credit regardless of the facts.
Ultimately, the goal of leak detection is to leverage submetering to provide actionable information to the property staff. This fits into the win-win category as the owner or manager is better able to cut expense and provide effective service to the residents.
"We see the benefit of a leak detection program in so many ways," adds DeeAnne McClenahan, senior director of procurement and sustainability at Greystar. "As part of our sustainability program, this really makes it easy to get our property staff involved and engaged in support of the effort. They receive virtually instant feedback while quickly resolving leaks and other high use situations."

Authors Tom Spangler energy manager for Greystar and Howard Behr of NWP Services Corporation.
If you enjoyed this article, please consider sharing it!